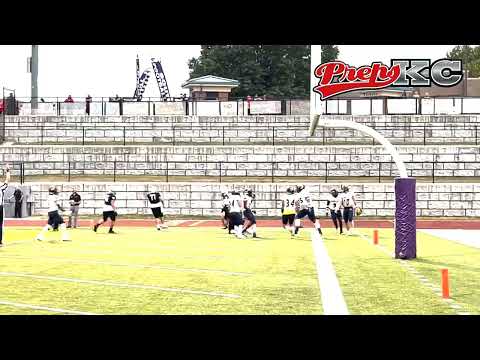 Liberty North picked up their third consecutive win, beating Park Hill South 40-0 on the road Friday night.
The third-ranked Eagles outscored the Panthers 20-0 in the first half and never looked back.
"Obviously, any time you can get a zero on the other side you've got a pretty good chance to win," North head coach Andy Lierman said. "Kids played great and our defense is really coming around the last couple of weeks. We're super excited about where they're headed."
Less than four minutes into the game, Trey Snyder picked off a Park Hill South pass and took it to the house for the 7-0 lead.
The Eagles (3-1) doubled their lead on a 49-yard TD run by Jacorey Love at 6:30 of the first.
North recovered a fumble on the ensuing kickoff, which set up a Bleu Renfrow field goal to make it 20-0.
It was another quick start for North in the second half.
At 9:18 of the third, Keelan Smith hauled in the 11-yard TD reception to make it 27-0.
After Love scored his second rushing TD of the game, the Eagles were up 33-0 with 5:20 left in the third.
Another touchdown pass, this one to Jay Ross, just seconds into the fourth made it 40-0, and the running clock rule went into effect.
"They're playing hard, playing physical and doing the right things," Lierman said. "We want to make sure we have a growth mindset moving forward."
The Eagles will host the Park Hill Trojans next week.
South (1-3) is back at home against the Liberty Blue Jays.