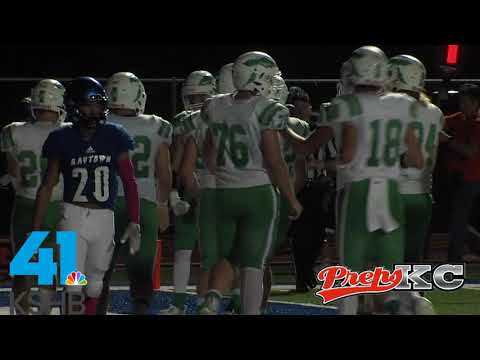 With contributions from across the roster, the visiting Warriors left little doubt to support their claim to the No. 1 spot in the Class 4 Missouri Media Rankings, shutting out Class 5 No. 6 Raytown 34-0.
The Warriors (7-0) got touchdown completions from two different passers, a pair of field goals and a defensive performance that held the formidable Bluejays (3-2) to just 106 yards of offense.
The shutout was the Warriors third of the season. They're allowing fewer than six points per game this season.
On offense, receiver Max Mckenzie started it off on the first drive, completing his first career pass to Jet Coleman, who ran 30 yards for the touchdown.
That ended up being all Smithville needed, but the Warriors were hardly done.
Quarterback Andrew Hedgecorth connected with Sam Calvert for a 31-yard touchdown later in the quarter.
Hayden Sigg, who ran for a game-high 157 yards, scored the other two touchdowns while Noah Shuetz kicked through a pair of short-range field goals.
As a consolation, the Bluejays did hold Smithville below its typical offensive output. The Warriors had just 275 yards of offense and finished with its second lowest point total of the season.
Xavier Ragan had 9 ½ tackles, including four tackles for loss to anchor the Raytown defense in the loss.