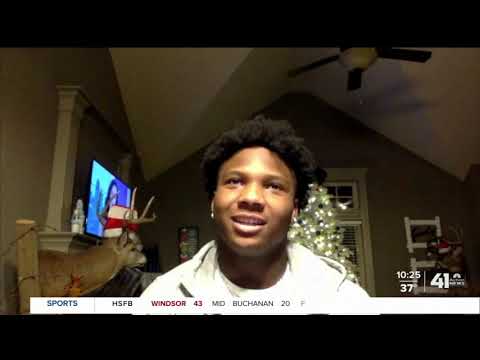 The winner of this year's Otis Taylor award as the best wide receiver or tight end in the Kansas City Metro is sophomore Jaidyn Doss of Raymore-Peculiar.
Doss was announced as the winner of 41 Action News today and becomes the latest in a long line of talented receivers who have won the award. In the last few year's players like Park Hill's Ronnie Bell and Lee's Summit West's Monte Harrison have earned the honor. Bell is currently a star for the University of Michigan and Harrison plays baseball for the Miami Marlins.
This was a breakout season for Doss who finished with 973 yards and eight touchdowns on 46 catches. He was also dangerous out of the backfield with 267 yards and three TDs with most of that coming in Ray-Pec's 23-0 win over DeSmet in the Missouri Class 6 state championship game.