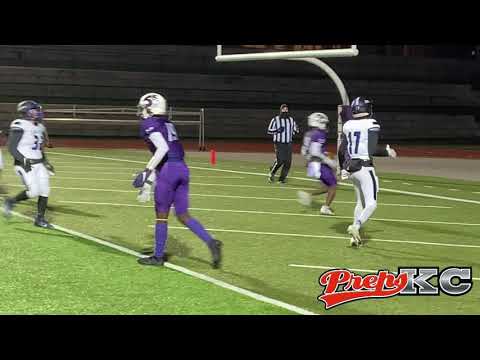 Park Hill South wrapped up league play, with a 5-0 record, as they rolled St. Joe Central 56-0. The Panthers had seven possessions in the first half and scored on all of them. When the Panthers were on defense, they swarmed to the ball and made life miserable for Indians quarterback, Stone Wetlaufer.
The Panthers first points came from the foot of Mudia Reuben with 30-yard field goal. The Indians picked up one, first down, and then were forced to punt. Panthers quarterback Nathan Ricco went up top for a 37-yard touchdown pass to Eric Avery. Reuben's point after was blocked.
Elano Alvarez scored on a 5-yard run, up the middle. The PAT was good, and he score was 16 - 0, at the end of the quarter.
Early in the second quarter the Panthers ground game continued. First it was Gaige Warren for the 13-yard score. Followed by Alvarez scoring for the second time, from 10 yards, away.
The Panther scored twice in the last 1:13 of the half. Ricco connected twice with Reuben, from 29, and 16 yards. The Panthers were up 42-0 at halftime.
The Panthers scored twice more in the second half, Roger Guillory scored from 1 yard out, in the 3rd quarter.
In the 4th quarter Chase Fitch, faked the handoff and scored on a bootleg for a 1-yard score. Ben Murray kicked his second PAT of the game, for the final score.
Park Hill South finishes the regular season with a 7-2 record. St. Joe Central wraps up the regular season 1-8.