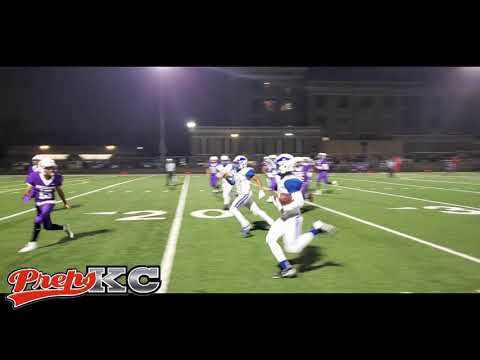 Kansas City Central head coach DJ Pittel was in no hurry to apologize for the Blue Eagles' dominating Week 3 win over Interscholastic League opponent Northeast.
The host Vikings were winless headed into the contest. So were the Blue Eagles, who suited up just 20 players on Friday night.
"We had something we hadn't had all year," Pittel said. "We had guys at practice. When we're able to practice, we're going to be pretty good."
Central scored on three early possessions early and never looked back.
Quarterback Walter Taylor IV led the charge, throwing for three touchdowns and successfully converting multiple two-point runs and breaking off several highlight reel plays on Northeast defenders.
Thanks to a ground game that piled up close to 200 yards on the night, the Blue Tigers went up 20-0 less than one minute into the second quarter.
Five minutes later, the Blue Eagles struck again on a touchdown pass from Powell to sophomore Hameed Kweli. The 26-0 lead was demoralizing for Northeast as Kweli followed with an interception to give Central a first down in Northeast territory.
The Blue Eagles finished off an impressive drive when Powell threw for another score and ran for a successful conversion.
The 34-0 lead before halftime was just what the doctor ordered for Central, 1-2 overall on the season and 1-0 in the IL.
Another touchdown pass from Taylor and an explosive 57-yard scoring run from Kweli helped push the lead to 50-0 late in the third quarter.
Running back De'Male Clemons scored twice for Cental. Enyce Ricks also rushed for a score
"We can't put up 50 points without the offensive line doing what they did," Pittel said. "They stepped up and took over for kids that were hurt and played well."
The early-season woes that have hurt Northeast reared its ugly head against Central, head coach Roger Franks said. The Vikings dropped to 0-3 on the season and 0-1 in league play.
"You let somebody come into your house and do this to you is really embarrassing." Franks said. "I'm embarrassed."