The next head football coach at Rockhurst will be Kelly Donohoe of Blue Springs.
Donohoe accepted the job today and will take over the Hawklets starting next season. Donohoe has spent the last 20 years as the head coach for the Wildcats winning four state titles and playing for three more.
He takes over for legendary coach Tony Severino who announced his retirement before the start of the 2019 season. Severino completed a 50-year coaching career with the last 37 spent with the Hawklets.
Blue Springs and Rockhurst have been two of the top programs in the Metro and two of the most dominant in Missouri Class 5 and 6 in the last 25 years. Donohoe took over Blue Springs in 2000 winning state titles in 2001 and 2003. Blue Springs would finish second in 2009 before winning back to back championships in 2012 and 2013. The Wildcats finished second most recently in 2016 and 2017.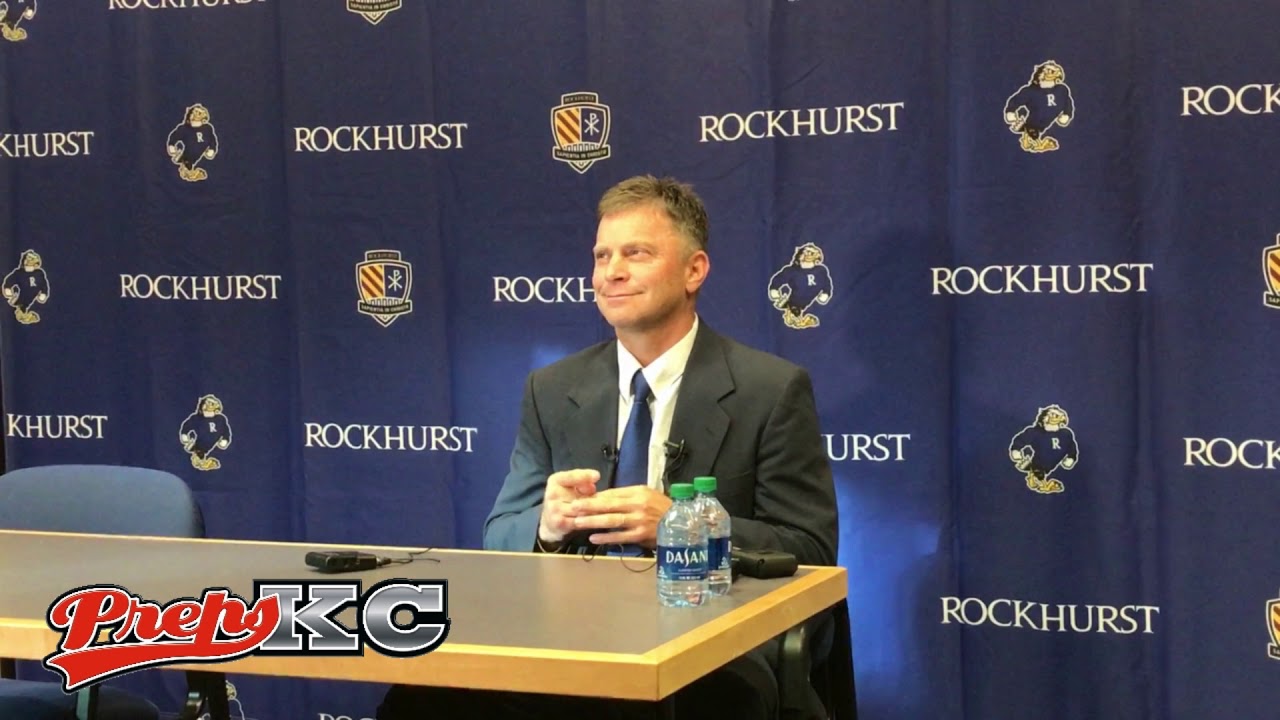 Donohoe informed his players this morning and was introduced at a press conference at 3 p.m. He said taking a job like Rockhurst is an opportunity that doesn't come by every day.
"This is an opportunity that obviously you can't pass up when it happens every 37 years like Rockhurst," Donohoe said. "I'm so excited that they had enough belief in me and give me this job.
"We have played Rockhurst 32 times in 20 seasons at Blue Springs so if anyone knows Rockhurst kind of well I kind of felt like I did. I have tremendous respect for Tony (Severino). What he's done has been unbelievable. I think he is going to go down in history of high school coaches as one of the greatest coaches in the history of high school football not just in this area but nationally."
The veteran coach will be retiring from the public-school system at the end of the school year and then moving over to coach football at the private school. Donohoe has been a head coach since 1997 and is just 52. After battling cancer during the last football season he said he is reinvigorated and excited about the challenge of taking over one of the most storied programs in the Midwest.
"I think last year going through what I went through with that cancer battle gave me perspective," Donohoe said. "I think going through that and coming out of it I realized is what I love in life obviously besides my family is coaching, is coaching and its being around kids.
"You ask my wife and she will tell you I'm still a child. I have a lot of energy and I'll have a lot of energy for a lot of years."