Photo Credit: Jeff Stead/PrepsKC
On September 29, the Raymore-Peculiar football team met for a Sunday film session and head coach Tom Kruse laid out a plan for the then 3-2 team.
If the Panthers wanted to host a home playoff game, the Panthers needed to run the table through the regular season, then see what happened.
Ray-Pec rolled off seven straight wins, claiming that home playoff game and then winning the school's first Class 6 football district title and an eventual state semifinal home game.
On Saturday the winning streak came to an abrupt halt as the Panthers fell to DeSmet, 37-0 in a Class 6 semifinal.
A smothering Spartan defense was the difference. Raymore-Peculiar didn't gain a first down until the 5:36 mark of the third quarter, when the game was well in hand.
Early on however, it looked like the Panthers, 10-3, might be able to stick with the 13-0 Spartans.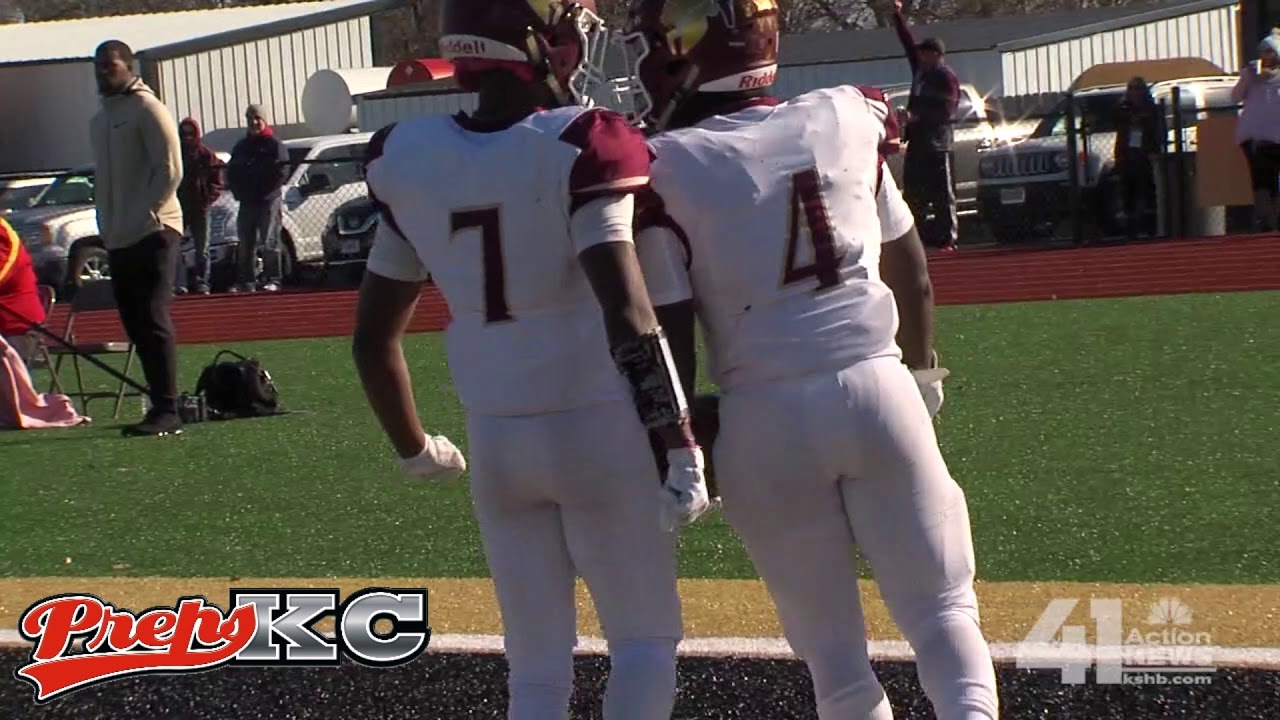 Ray-Pec forced DeSmet to punt on each of its first two possessions.
On the second punt however the Panthers were called for roughing the kicker which gave DeSmet a first down.
"We knew to stay with a team as good as DeSmet we were going to probably have to make a couple plays on special teams," Kruse said. "We were going for a (punt) block on that play."
Instead with the new life, on the following play the Spartans scored on a 52-yard touchdown run by Darez Snider.
Three plays later, Jordan Johnson intercepted Conrad Hawley and returned the ball to the Panther 13. Though the Spartans were kept out of the end zone, the momentum shifted from the home side.
From that point on, it was all DeSmet. The Spartans scored 23 points in the second quarter to lead 30-0 at the half. Over the same amount of time, the Panthers were able to muster just 24 yards of offense.
The second quarter was a microcosm of the entire game. DeSmet rushed the ball 30 times for 185 while the Panthers ran the ball 22 times for just 34 yards.
While the loss marked the end of the season for the Panthers, Kruse and his players were happy to claim their first Class 6 district title after dominating Class 5 a decade ago.
"The transition probably took a little longer than we thought," Kruse laughed.
That said, players like senior Gabe Sappington were happy to lay the groundwork for a future as a competitor in Class 6 and the Suburban Conference's largest division.
"That just feels great knowing that we had a goal and we accomplished it," Sappington said of the winning streak. "(Winning the district) is huge. It's not that it was impossible or anything, but it shows the younger classes that we can do it. Being a senior and showing that the underclassmen that it can be done is huge.