The Lathrop Mules were off to the races from the opening kick as they made big play after big play on their way to a 38-6 win over Summit Christian Academy on Saturday afternoon in Lathrop.
It was the Tyler Paul show in the first quarter, and for most of the afternoon, as the senior broke free for touchdown runs of 75 yards and
83 yards to give the home team a 14-0 lead by the 2:13 mark of the first.
Not much changed in the second quarter.
The Mules extended the lead to 17-0 on a 38-yard field goal from Jackson Gentzell with 9:15 left in the half.
Paul made it a "hat-trick" on his third rushing score of the first half with 5:44 to play in the second giving Lathrop a 24-0 lead.
Summit Christian came up with a big special teams play, forcing and recovering a fumble with less than two minutes to go in the second, but the Mules forced a turnover on downs in the red zone to preserve the first-half shutout (24-0).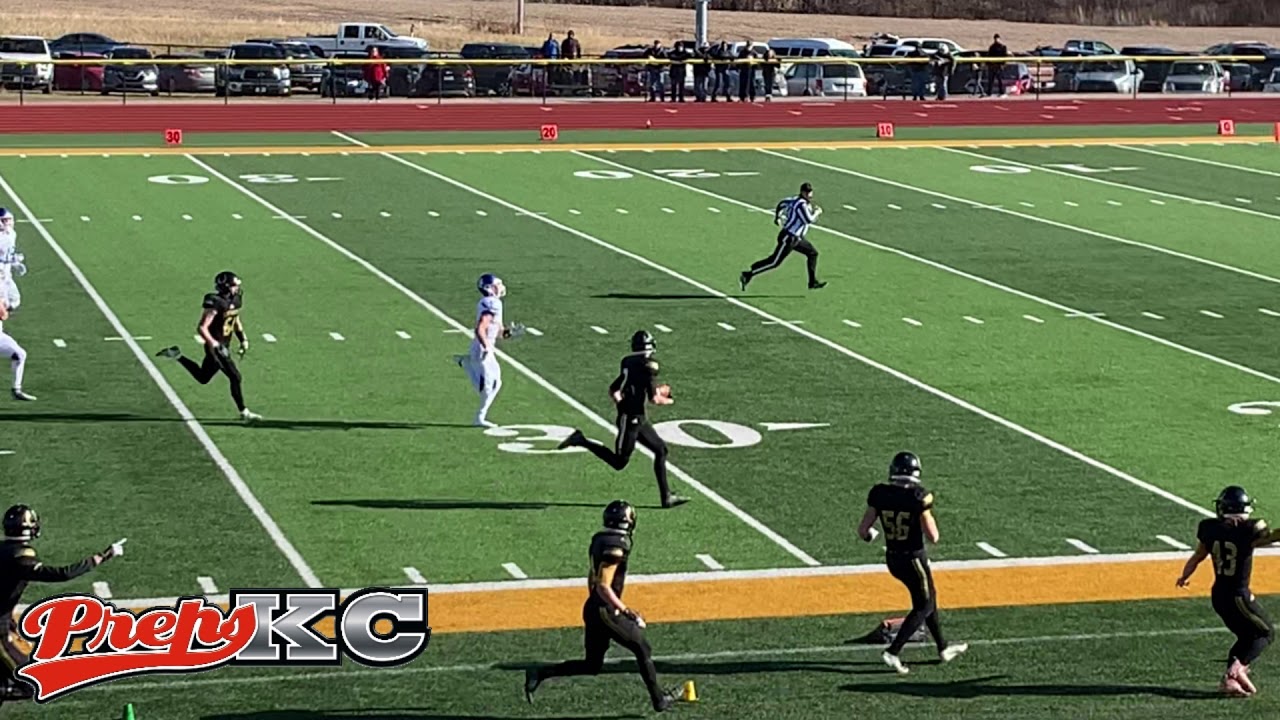 Paul was back at it after the break, racing 60 yards for his fourth TD of the afternoon to make it 31-0 with 6:07 to go in the third.
Lathrop went to the air for their next score, a 47-yard pass from Blake Gordon to Chris Moore, to go up 38-0.
"We didn't really string much together offensively today, it was big plays," Lathrop head coach Chris Holt said. "We are going to have to do a better job next week on offense, but the defense played great today. We took away their (Summit Christian) run game and made a lot of big plays getting to the football."
Summit Christian avoided the shutout on a TD pass from Grayson Spouse to Christian Newsome late in the fourth quarter.
The Mules will put their 13-0 record on the line in the Class 2 semifinals next week against fellow unbeaten Lutheran North (13-0).
"At this time of year you just have to win games," Holt said. "All that matters is win and advance. We've been there and done this last year, now it's time to just keep going."