Photo Credit: Lori Habiger/Center Stage Photography
The two words to describe the overtime thriller of St. Thomas Aquinas-Mill Valley: Part Six is instant classic.
Every year since 2014 these two teams have squared off in the playoffs and the winner of the game has gone on to represent the east side of the 5A bracket. It just so happened that Friday night was for a state championship berth.
On Friday night, Mill Valley evened the playoff series at three wins apiece with a comeback 34-31 victory.
Tyler Green plunged in from six yards on the second play of Mill Valley's overtime drive to stun the Saints and spoil their undefeated season.
"Right up there," Mill Valley coach Joel Applebee said of where this game ranks all time in games he's coached in. "I'll tell you what, this senior class, all these kids – this whole school, community – it's unbelievable. These seniors deserve every bit of this. They've worked their butts off. Give it to Aquinas, they're a tremendous team, but I can't say enough about our kids."
It was a bend don't break game for the Jaguars, who fell down 7-0 early as Tank Young took the opening play of the game 80-yards.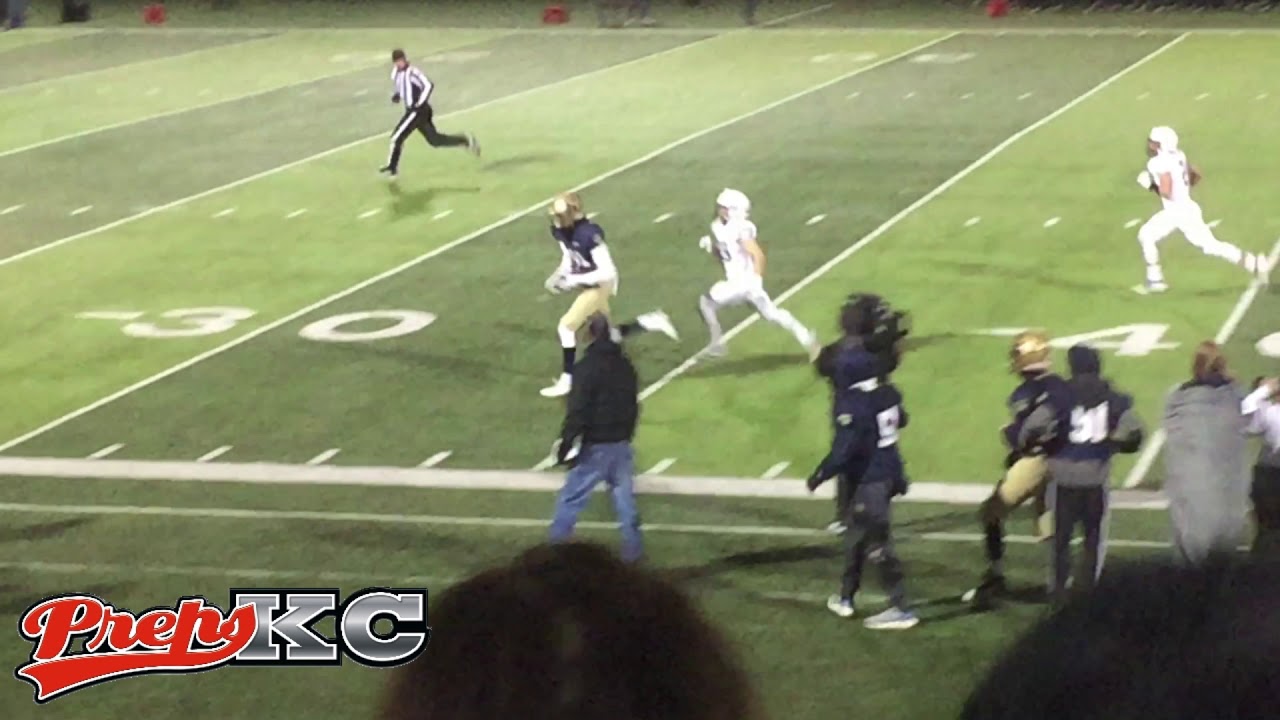 On the next Saints drive following a Mill Valley three-and-out, Blake Anderson found Young for 43 yards and it appeared the rout was on when – on the third Aquinas drive – it appeared they would stretch the lead to three touchdowns with a 1st and 10 from the Mill Valley 14, but Anderson was intercepted by Kolten Jegen at the 3 when he underthrew a fade to Young.
Mill Valley started to gain momentum and would take the ball 97 yards capped by an 8-yard Quin Wittenauer run. Wittenauer would tie the game up on the next Jaguars drive with an 11-yard run.
"All year long they have not wavered under any circumstance," Applebee said. "They haven't folded for any reason. It's always next play in their mind and they understand that. We got down 14-0 to Aquinas and that's a feat in itself to comeback and tie it up. We had so many momentum swings in this game and there's so much ups and downs – I talked about it all week long that there'd be a ton of them. We had to go focus on what's our next play, what's our job the next play and they did that and it showed."
But the tie game lasted only 17 seconds as St. Thomas Aquinas' Tom Downey took the next play 65 yards.
Mill Valley had a chance to tie the game up at the end of the first half when faced with a 4th and 9 from the Aquinas 25. It lined up as if it was going to try a 42-yard field goal but audibled into an offensive formation. Cooper Marsh found a wide open Jegen, but the ball slipped through Jegen's hands and dropped incomplete.
Mill Valley would have to wait 24 minutes before it had another opportunity to tie the game when Chris Tennant nailed a 30-yard field goal to force overtime.
The Jaguars almost had a self-inflicted loss as it stopped Young on 2nd and 9 from the Mill Valley 44, but a personal foul after the play and away from the ball gave Aquinas a fresh set of downs.
Mill Valley was then mere inches from not even having a chance to kick that field goal. Aquinas had a 4th and 2 from the Mill Valley 21 with less than two minutes remaining. Anderson handed the ball off to Young, who was stopped just shy of the sticks. Had Young been able pick up the first down, the Saints would have been able to knee the ball and watch the clock expire as Mill Valley only had one timeout left.
The fourth quarter saw a combined 21 points after a scoreless third.
Tennant hit a 22-yard field goal, which made it 21-17. On the ensuing kickoff, Tank Young took it 99 yards, but the officials called him out at the Mill Valley 15. Two plays later he finished what he started to make it 28-17 Saints with 7:31 left. Young finished with 132 yards on 19 carries.
Mill Valley responded on its next drive with a 7-yard run by Marsh, who found Jared Napoli for the two-point conversion.
Mill Valley will face Wichita Northwest next Saturday as it seeks its third state title in five years.