Photo Credit: Todd Nugent/Special to PrepsKC
Platte County kept its season alive with a 38-21 win over Grain Valley on Friday night in Platte City. The win was the Pirates' second win over the Eagles this season and moves them into the semifinals of Class 4 next week.
The only points of the first quarter came from the Grain Valley (9-4) run game as Parker Bosserman took the speed option 29 yards to the end zone at the 3:40 mark to put the Eagles up 7-0.
Platte County answered on their next possession with the first of three, first-half TD passes. Christopher Ruhnke's touchdown strike to Colby Rollins tied the game with 9:33 to go in the second.
Just 2:14 later, the Pirates scored again and took the lead on a 41-yard pass by the same QB-WR combination.
With 2:24 to play in the half, the Eagles' junior quarterback connected with Logan Pratt for a 25-yard scoring strike to tie the game at 14.
However, the Pirates had the last word of the first half and would blow the game wide open over their next three possessions.
On the very last play of the second quarter, Ruhnke threw for his third TD, again to Rollins, putting the home team ahead 21-14 at the break.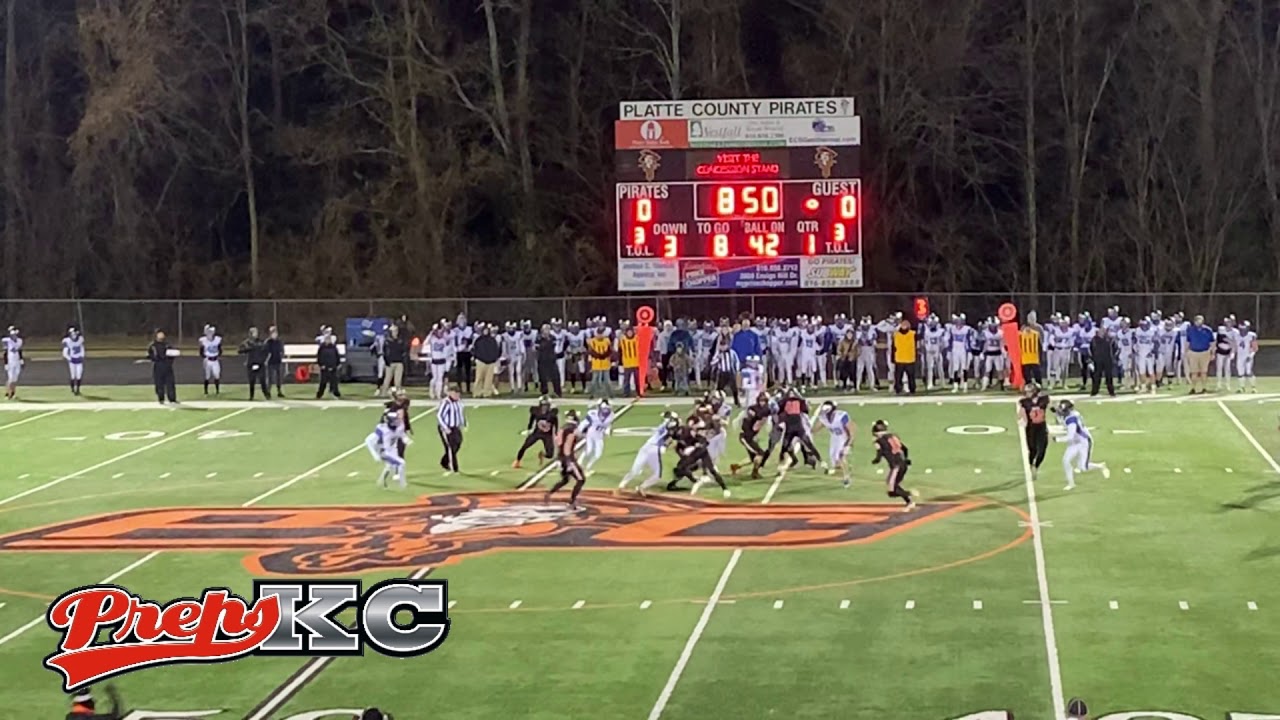 The surge carried into the third quarter as the Pirates needed just two minutes to navigate 61 yards and push the lead to 28-14 on a Cayden Davis TD run.
The lead moved to 21 (35-14) after another rushing TD by Davis with less than three minutes to play in the third.
"The way we ended the first quarter and started the second half was huge," Platte County head coach Bill Utz said. "We always like to defer so we can get that chance. It was basically just the kids making really big plays. They stepped up and did a great job tonight."
Grain Valley managed to moved back within 14 (35-21) on a 23-yard run by Seth Dankenbring, but that's as close as the Eagles would get.
With 4:03 left to play, Cole Rhoden drilled a 25-yard field goal to seal the Pirates 10th win of the season.