Raymore-Peculiar needed only two plays to take control against Lee's Summit North in the first round of the Class 6, District 4 tournament.
The first game-changing play came on Lee's Summit North's first possession of the game. Facing a second-and-8 at its own 14-yard line, Broncos quarterback Carlton Perkins dropped back to pass, Perkins anticipated his receiver would come back to the ball, instead it was Raymore-Peculiar's Jack Ardito who stepped in front of the route and snagged the ball out of the air and returned 14 yards for a touchdown to give the Panthers a quick 6-0 lead.
Ray-Pec coach Tom Kruse said the interception by Ardito set the tone for the rest of the game.
"He (Jack) just read the hitch was coming … That is a heck of a play," Kruse said after his team defeated Lee's Summit North 21-14. "That is a huge momentum swing."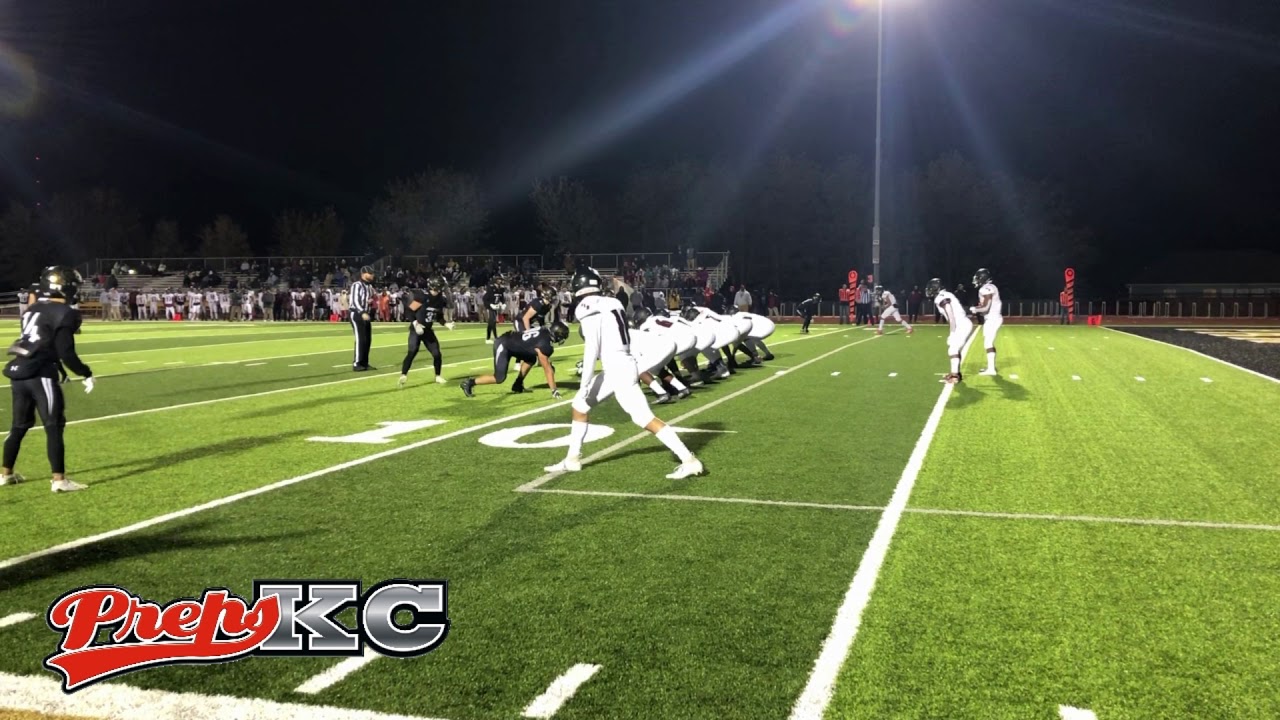 The second game-changing play came seconds after Ray-Pec's Gabe Sappington missed a 21-yard field goal. Facing and third-and-long Perkins again dropped back to pass, this he allowed the pressure to come up the middle and wanted to step up the backside screen, however, Ty Williams read the play, picking off Perkins at the 10-yard line.
Two plays later, the Panthers found pay dirt as Conrad Hawley floated a pass in the direction of Tucker Miller, who somehow, hauled in the pass one-handed as he stumbled his way into the end zone.
Needing a spark, Lee's Summit North relied on its star running back Kaylon Mozee. Mozee returned the ensuing kickoff 49 yards to midfield. Five plays later, it was Mozee who capped the drive with 25-yard scamper down the far sideline, cutting the lead to 14-7.
Whatever momentum the Broncos had, slowly slipped away as the Panthers marched down the field and scored just before halftime as Hawley connected with Sappington on 4-yard back shoulder fade to push the lead to 21-7.
After the game, Kruse raved about how his quarterback played.
"Conrad quietly has had a really good year," Kruse said. "He had four interceptions on the year, and they were all against Park Hill. And I'm pretty sure that's not going to happen again. He's grown, he's matured, he makes good decisions and gives our receivers a chance. We're glad that he's ours."
Ray-Pec will travel to Park Hill next Friday. The Trojans handed the Panthers one of their two losses this season, a 13-10 win on Sept. 26.
"We're happy to get another shot at Park Hill, we knew their defense and they're really, really good too. It should be a heck of a match up next week."