When the offense goes, so goes Blue Valley West and on Thursday night the Jaguars sprinted out to a quick lead and never looked back in their 44-10 victory against Blue Valley Southwest.
After the defense earned a quick three and out to start the game, quarterback Greg Riddle and the offense went to work scoring in 83 seconds capped by a three-yard run Riley Cummings.
"Throughout the first five weeks (our offense) hasn't been that consistent," Riddle said. "Our run game was really good, the pass game kind of struggled. Practice the past two weeks, we've been more focused and been more of a unit together. We've been playing really good – it's been really fun."
The Jaguars had an opportunity on their second drive to punch it in from close, but Cummings was denied on 4th and 1 from the 2. Then Riddle took over.
He found his brother Scott Riddle for a 26-yard score in the second quarter, ran for a 58-yard score and found O'mar Stanley for 12 yards.
Greg Riddle finished completed 11 of 17 passing for 195 yards – 95 going to Scott -- and added 96 yards on six attempts before he was lifted in the third quarter in favor of giving the backups some playing time.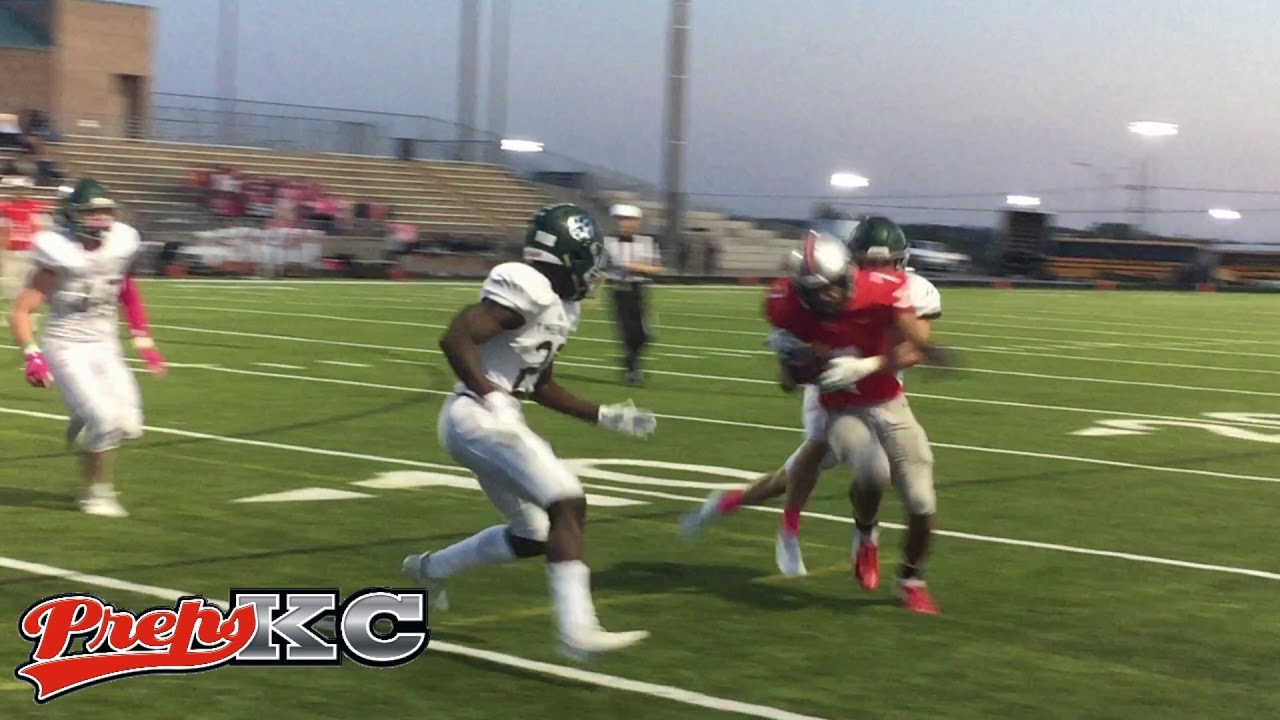 "I think it started with basketball because we played basketball together – both of us on varsity," Greg Riddle said of his connection with Scott. "This year we haven't had much of a connection, but he's starting to get more involved in the offense. Tonight before game, the coaches came up and said, 'You two are going to have a big game.'"
On the other side of the ball, Blue Valley Southwest struggled to gain any momentum.
The bright spots on the evening was Dominik Stadlman hitting a 49-yard FG that would have been good from 55. The Timberwolves also added a touchdown as Tanner Curry hit Tristen Everard for 26 yards, but it was immediately upstaged when Andrew Bradley housed the ensuing kickoff, going 95 yards.
With the win, Blue Valley West locks itself into hosting a home playoff game in the first round. The Jaguars conclude regular season play next week at home against Blue Valley while Blue Valley Southwest hosts Mill Valley.