Each milestone victory only drives the point home further. Something special seems to be happening at Liberty North.
For the third time this year, the Eagles knocked off a state-ranked opponent on their home field. This time, they defeated conference rival Staley, 24-12, for the first time in coach Greg Jones' tenure and improved to 6-0 on the season.
In the process, the Eagles displayed a methodical approach that's become the calling card for a team whose belief is building with each and every win.
"Words can't describe how proud I am of these kids with the way they just keep battling week after week after week," Jones said.
Nothing came easy for either team in a hard-fought first half that pitted two of the Northland's top teams against one another. But Eagles' senior Luke Mathews put the first points on the board late in the first quarter when he snagged a reception from Jake Van Dyne and outraced everyone for a 67-yard touchdown strike.
It was the only score during the first half and provided Liberty North to play with a lead it wouldn't give back.
"A big pay like that gives you momentum going in," Mathews said. "The more momentum you can get on a big play, the better chance you have of keeping going down the line."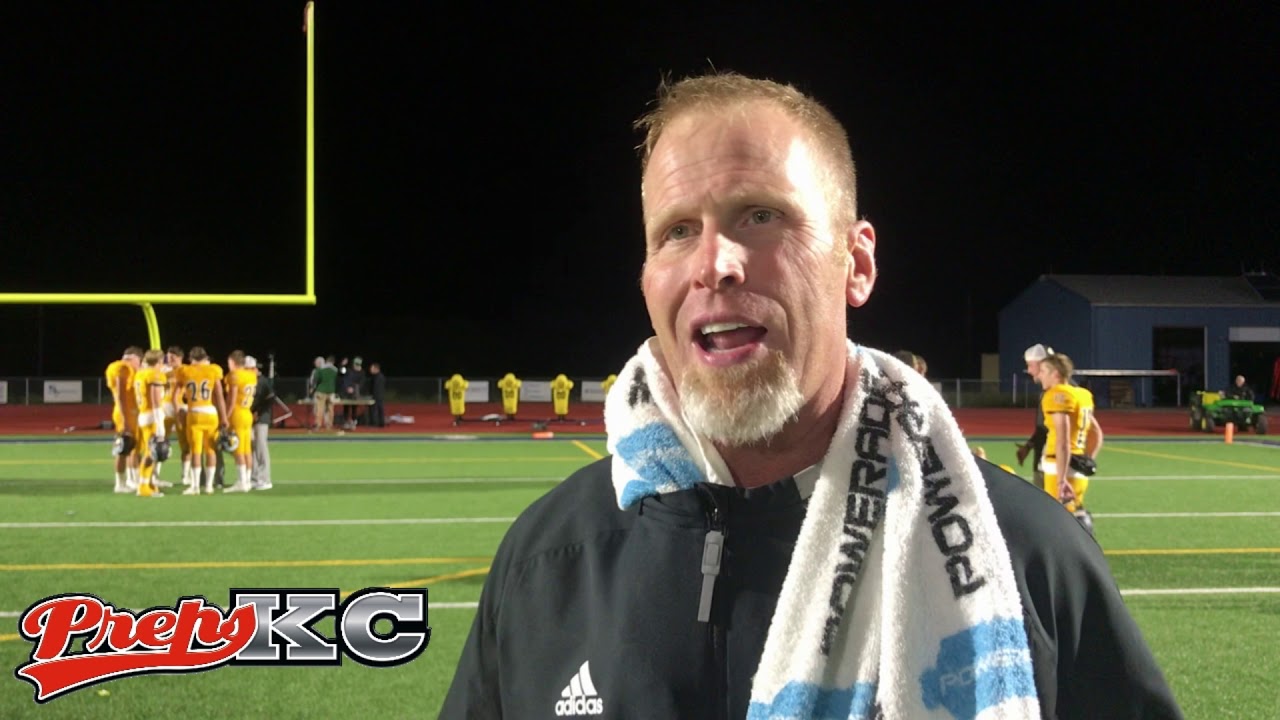 Mathews and teammate Warren Bennett III proved to be the biggest playmakers for the Liberty North all game long. They combined for 253 yards on just seven receptions and consistently set the Eagles up for scoring drives.
"It felt good to get a couple passes downfield, but my team set that up for me," Bennett III said.
Late in the third quarter, Eagles' quarterback Jake Van Dyne connected with Mathews down to the 1-yard line, leading to Keshawn Turner's 2-yard scoring run to put Liberty North up 17-0.
But Staley (3-2) wasn't about to go quietly, and scored on its next two drives. Each time, Dermont Marshall found paydirt to pull the Falcons right back into the game.
Liberty North's big lead proved to be too much, however, and the Eagles salted the game away thanks to a stout defense that never allowed Staley to gain much momentum.
Appropriately, Van Dyne effectively sealed the game with another long pass to Bennett III. The Eagles' QB racked up 364 passing yards and a touchdown. He also rushed for another score late in the game and led a potent offense that put its balanced attack on full display.
"As a coach, you feel blessed," Jones said. "You've got two great running backs. You've got a great quarterback. And you've got receivers, not only can they stretch the field vertically.
"We feel good with the kids we've got. We've just got to stay healthy, stay hungry and humble, and not overlook anyone."
Marshall led Staley with 50 rushing yards and two scores on just six carries. The Falcons did most of their damage in the running game, but found it difficult to sustain drives against a stout Liberty North defense.
Playing a Class 6 schedule, Liberty North will certainly face its fair share of tough opponents the rest of the regular season, including a matchup against Blue Springs next week. But Mathews said the landmark win against Staley only give the team greater belief.
"Winning a big game like this gives us a little more confidence and show us how good we can be," Mathews said.