For the first time in school history, Lincoln Prep can say it has an official record 1-0 record at home.
Sure, the Blue Tigers have played 'home' games throughout their storied history, but nothing compares to playing on your own field.
"We had so much extra time tonight," Lincoln Prep coach William Lowe said after his team defeated East High School 27-7 to improve to 6-0 on the season. "It's just really a blessing for the community. You see how many people we have coming out here … It's just really special."
After the stadium and field were dedicated, a game had to be played and in the first quarter, it seemed as if the Tigers came out sluggish.
East marched down the field after the opening kicked sailed out of bounds in nine plays as Deion Miles capped off the 65-yard drive with a 14-yard run touchdown.
"We came out sluggish and they (East) came out physical," Lowe said of the Bears' opening touchdown drive of the game. "They came right at us, which is a credit to them."
Lincoln Prep wasted no time responding as they relied on the power running game.
The Blue Tigers only needed six plays to find the end zone as Howard Brown scored his first of three touchdowns with a 6-yard run up the gut.
After Lincoln Prep forced East to go three-and-out and the offense backpedaling and facing a third-and-20, Lowe called on a lethal combination to pick up the first down to extend the drive as Brown fired a rope to Edrico Gilliam for a gain of 21 yards. Two plays later, Brown capped off the drive with 6-yard run to extend the Tigers' lead to 13-7.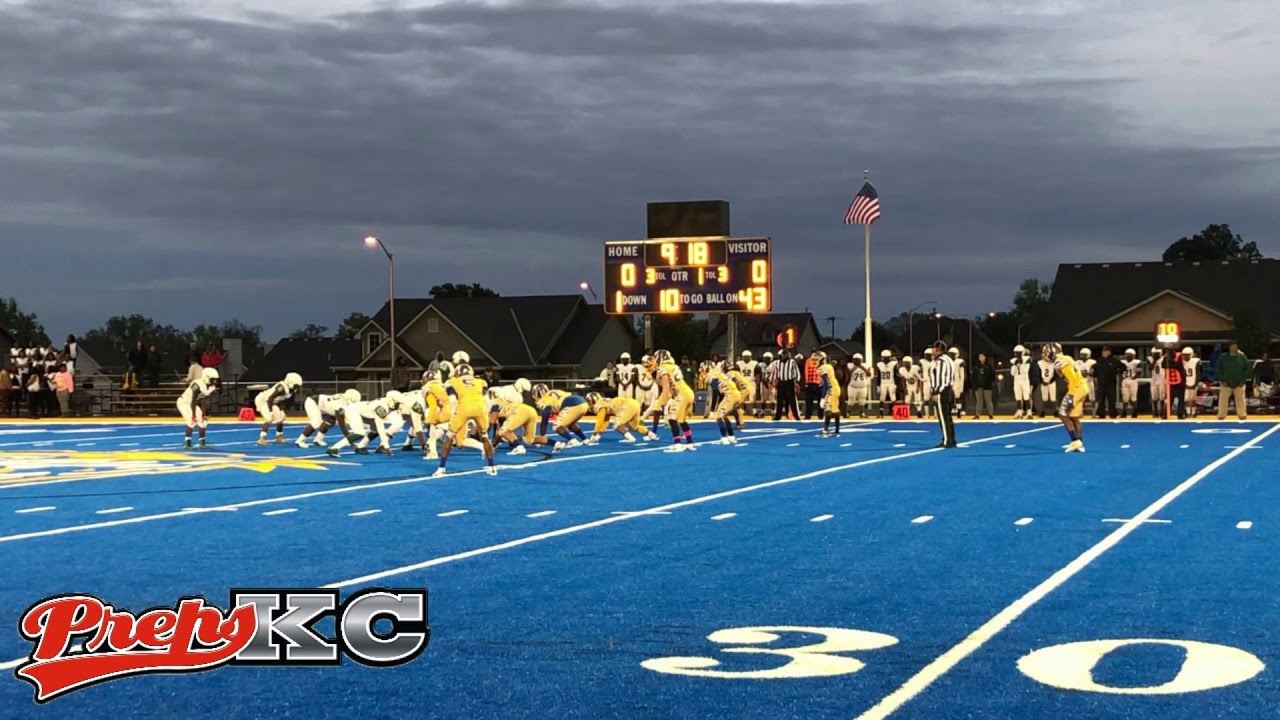 "Howard has gotten bigger, faster and the way he has progressed makes us one step closer to our dream," Jermaine Hamilton said of his fellow classmate.
After being held scoreless in the third quarter, Lincoln Prep put the game out reach in the fourth quarter as they wore down an overmatched East team which well to 0-6 after the loss.
Brown scored his third and final touchdown of the game with a 2-yard run up the gut. Mario Woods' 7-yard scampered padded Lincoln Prep's lead to 27-7.
The biggest reason between the two halves for the Tigers was the team finally settled into a groove and got comfortable in its new surroundings.
"We just told our guys to wake up and have fun," Lowe said. "I think we were really tight the first half. But the second half we told them to play ball and play loose and that helped them a little bit."
Lincoln Prep is back in action next Saturday when it makes the trek to St. Louis to play University City. East will host Northeast on Friday night.