Photo Credit: Jeff Stead/PrepsKC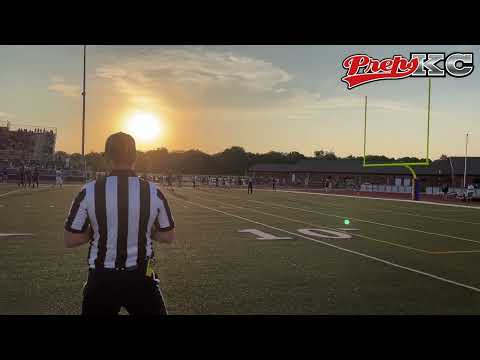 Excelsior Springs first game as a member of the Suburban Conference didn't go as planned.
The Belton Pirates (1-0) spoiled the party with an impressive 21-11 win Friday, behind Javon Minor's two touchdown performance.
Excelsior Springs started the game on a lengthy drive, milking the clock and picking up yards in big chunks on the ground with senior quarterback Chance Moreland doing most of the damage.
However, the drive stalled out and the Tigers were forced to punt, pinning the Pirates deep in their own territory.
Not phased by the long field, the Pirates relied on Minor. Minor shouldered the load on the opening drive and capped it off with a dazzling 38-yard run to give the Pirates a 7-0 lead.
"Any time you can get up early on a team like this with a couple, it's to your advantage. … because they're a grind-it-out type of team," Belton coach Todd Vaughn said.
After forcing another stop late in the second quarter, the Pirates wasted no time scoring as Belton quarterback Ethan Yinger called his own number and took 27 yards to give Belton an 14-0 just before halftime.
Looking for a spark to get back in the game, Excelsior Springs went back to its bread and butter, however, facing a 4th-and-goal at its own 3-yard line, Excelsior Springs coach Mark Faubion decided to roll the dice and keep his offense on the field, the gamble didn't pay off as Moreland was stopped short of the goal line, turning the ball over on downs.
Belton needed just one play to put the game out of reach, and it was Minor who delivered the knockout blow as he galloped his way into the end zone for a 97-yard touchdown to put Belton up 21-0.
"That touchdown was really big," Vaughn said. "Coming off the goal line stand and scoring on the very next play was a huge momentum get for us."
Excelsior Springs found the end zone late in the fourth quarter as Rakai Gantt took it in from 4 yards out, to cut the deficit to 21-11.