Photo Credit: Dion Clisso/PrepsKC
The 2022 season is here. Practice kicked off Monday and PrepsKC opened fall practice with stops at the two Missouri defending state champs.
We started with a trip to Gower and dropped in on East Buchanan as the Bulldogs started their season practicing right where the last one ended on its own Field of Dreams surrounded by eight-foot tall corn.
Numbers are good again this year for the champs with 63 players out in a school of 250. We chatted with Head Coach Daniel Ritter and junior quarterback Gage Busby as they look for a repeat of last year's Championship season.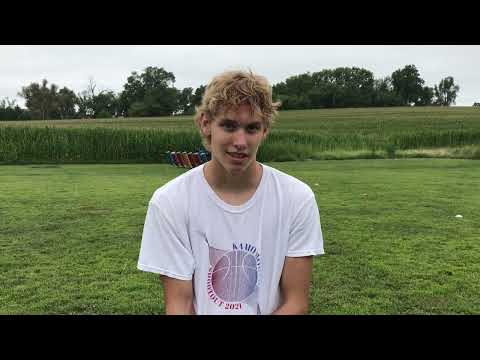 <
The next stop was Smithville where the Warriors got underway after an undefeated 2021 season brought the school its first-ever football state championship.
Gone are some good players from last year but senior quarterback Andrew Hedgecorth returns to lead a team that should challenge for another title this season.