Welcome to Five From Friday our weekly feature that highlights some of the best quotes, notes, stats and performances of the games Friday night.
Quote of the night
"When you lose four games in two years and three of them are to that team right there, yeah you want to beat them, so there were a lot of sleepless nights trying to scheme some stuff. The kids came out and executed well. I'm proud of them." – Liberty North coach after his team's 42-14 win over Ray-Pec after losing to the Panthers in the Class 6 playoffs the last two years.
Stat line of the night
Jacorey Love, Center running back – The sophomore finished with 273 yards and five TDs on just 15 carries to help lead the Yellowjackets to a 62-40 win over Oak Grove
Highlight of the night
Piper beat Eudora 26-23 with a 50- yard throw and catch from Logan Ladish to Ethan Walker gave the Pirates the dramatic win. A shoutout to our own Ryan Wallace for the fantastice highlight.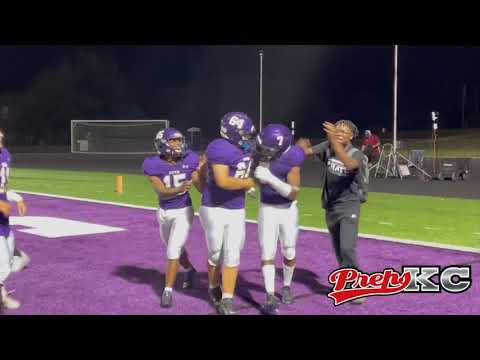 Team of the night
Olathe North – The Eagles have been perfect in their first two games. After beating Shawnee Mission South 56-0 in their season opener they rolled Gardner-Edgerton 47-0 this past week. North looks like it will once again one of the top teams in the Metro and challenge for another trip to the Kansas Class 6A title game.
Big Winner
Basehor-Linwood's Defense – Last season the Bobcats were in a lot of high-scoring shootouts. The offense carried the team most of the year. This year nine starters return on defense and while a year older doesn't always mean a year better the Basehor-Linwood defense has been stellar allowing just six points in a win over Tonganoxie and 13 in a win over Leavenworth.