Photo Credit: Nick Smith/PrepsKC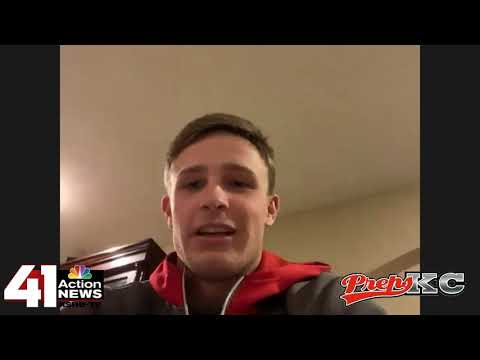 The winner of the 22nd Annual Frank Fontana award given to the top small school all around player is Tyler Bowden of Tonganoxie. The award was announced live on 41 Action News tonight during the 6 p.m. broadcast.
Bowden was one of the top running backs in the Metro in 2020 finishing the year with 2,583 yards and 37 touchdowns helping the Chieftains to a 9-2 record and a run to the Kansas Class 4A quarterfinals. He averaged 234 yards a game and 8.8 yards a carry on the season.
This is only the second time in the award's history a player from Kansas has been honored. Bishop Miege's Carter Putz won the award in 2017.
This is the fourth award handed out by the Thomas A. Simone Foundation this week. The Otis Taylor given to the top receiver was won by Raymore-Peculiar sophomore Jaidyn Doss Monday. Tonganoxie senior linebacker Branden Martin won the Bobby Bell given to the top small school lineman linebacker Tuesday. Wednesday Mill Valley offensive and defensive lineman Ethan Kremer won the Buck Buchanan Award given to the top big school lineman or linebacker.
The final honor, the Thomas A. Simone Award will be announced Friday during the 6 p.m. newscast on 41 Action News.