The Odessa offense went into Friday night's district title game against Center averaging nearly 58 points per game. The fewest points they've scored in a game this season is 42. The most is 76 – twice.
It goes with saying the Bulldog offense doesn't need any help scoring points, but the Yellowjackets did just that, turning the ball over six times, five of which turned into Odessa touchdowns. The turnovers were a big reason the Bulldogs rolled to a 51-22 victory.
"It just gives us extra possessions to score," Odessa running back Luke Malizzi said. "The momentum swings for sure."
The turnovers were a welcome surprise for the Bulldogs.
"What's crazy about us is that we really haven't gained a lot of turnovers this year," Odessa head coach Mark Thomas said. "Our defense has a goal each game to get three turnovers, and I don't think there's been one time we've done that this year. We doubled up tonight."
The game actually started with a Bulldog turnover, as quarterback Josey Meierarend threw just his third interception of the season on the games opening drive. But the Yellowjackets couldn't capitalize despite being in Odessa territory, eventually fumbling the ball back over to the Bulldogs.
In what would be a common theme from then on, Odessa would take advantage as Malizzi ran for a 25-yard touchdown and a 7-0 lead.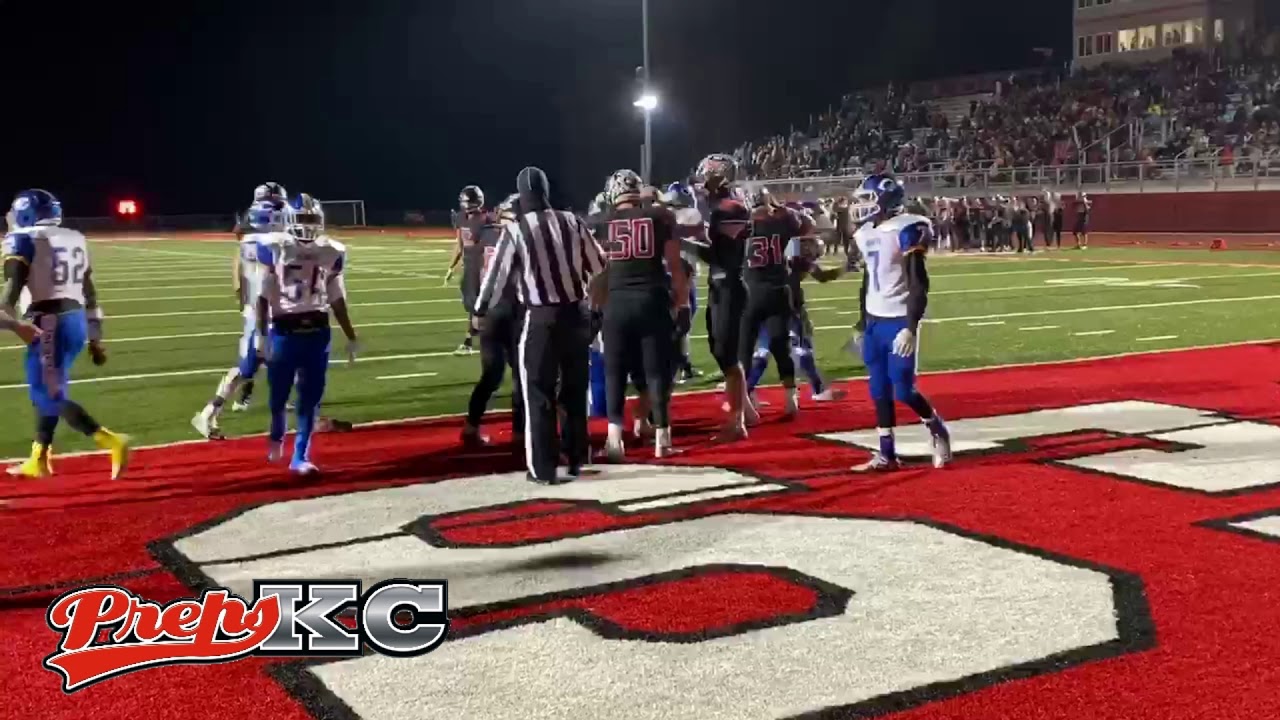 "We knew we had to play one of our cleanest games," Center head coach Bryan DeLong said. "We got that pick and had it on their side of the field, and then we fumbled it right back. That kind of took the wind out of our sails. We couldn't have written a better script. We didn't help ourselves."
Things snowballed from there. After Odessa kicked a field goal to go up 10-0, Center fumbled the ensuing short kickoff and the Bulldogs recovered. Seven plays later, on fourth-and-goal from the 1, Ethan Uhrlaud ran in for the score and a 17-0 lead.
On their next possession, the Yellowjackets fumbled on their first play of the drive. This time, Odessa needed just three plays to find the end zone when Meierarend found Eliyh D'obron for a 19-yard touchdown. Just like that, it was 24-0, as the Bulldog offense was humming on all cylinders.
"We have weapons everywhere," Malizzi said. "It's hard to defend everything."
The Yellowjackets came out in the second half with some fire, scoring to start the half and converting a two-point conversion to make it 24-8. But each time they started to make a move, Odessa seemed to have an answer.
A Bryce Palmer interception set up another score for Odessa, this one a 25-yard pass from Meierarend to Bryley Ray to make it 30-8.
Center responded with a 2-yard touchdown run from Nosa Ohanmu to cut the deficit to 30-14, but the Bulldogs tacked on a pair of touchdowns to make it 44-14 early in the fourth quarter and put the game well out of reach. Sandwiched between those two scores was another Center fumble.
"We battled back," DeLong said. "We got that touchdown and two-point conversion. We had a chance, we just couldn't get over the hump."
The Bulldogs started to wear down the Center defense in the second half, as Malizzi was consistently getting big chunks of yards. He finished the game with 251 yards and two touchdowns on 24 carries.
"He has great balance, he's got pretty good vision and he knows how to read his blockers and stay behind them," Thomas said of Malizzi. "He has a knack for it. He continues to get better. He's not that big but he runs with a lot of power."
Even Uhrlaud and Blake Heitman got in on the action, too, combining for 122 yards and three scores on 14 carries, as the Bulldogs ran for almost 400 yards.
"We have a great O-line," Malizzi said. "One time we ran the same run play five times in a row. That's definitely demoralizing."
Center wrapped up an impressive season with 10-2 record, while Odessa improved to 12-0 and will host Savannah next Saturday in the state quarterfinals.