Photo Credit: Emily Gutierrez/Special to PrepsKC
The St. James Thunder ran back the opening kickoff, and ran away with the game Friday, Nov. 1 against the Pioneers of Leavenworth High School. 27-14 was the final score.
Jack Gossman opened the scoring 16 seconds into the game. The junior fielded the kickoff on his own 15. It looked like he would be taken down after a nice gain, but Gossman wasn't done. He broke a few tackles on the right hash and then burst to the outside for an 85-yard kick return touchdown.
On their next possession Michael Tujague punched in a one-yard run. The short touchdown was set up by two long Tujague runs. 13-0 Thunder with barely five minutes gone.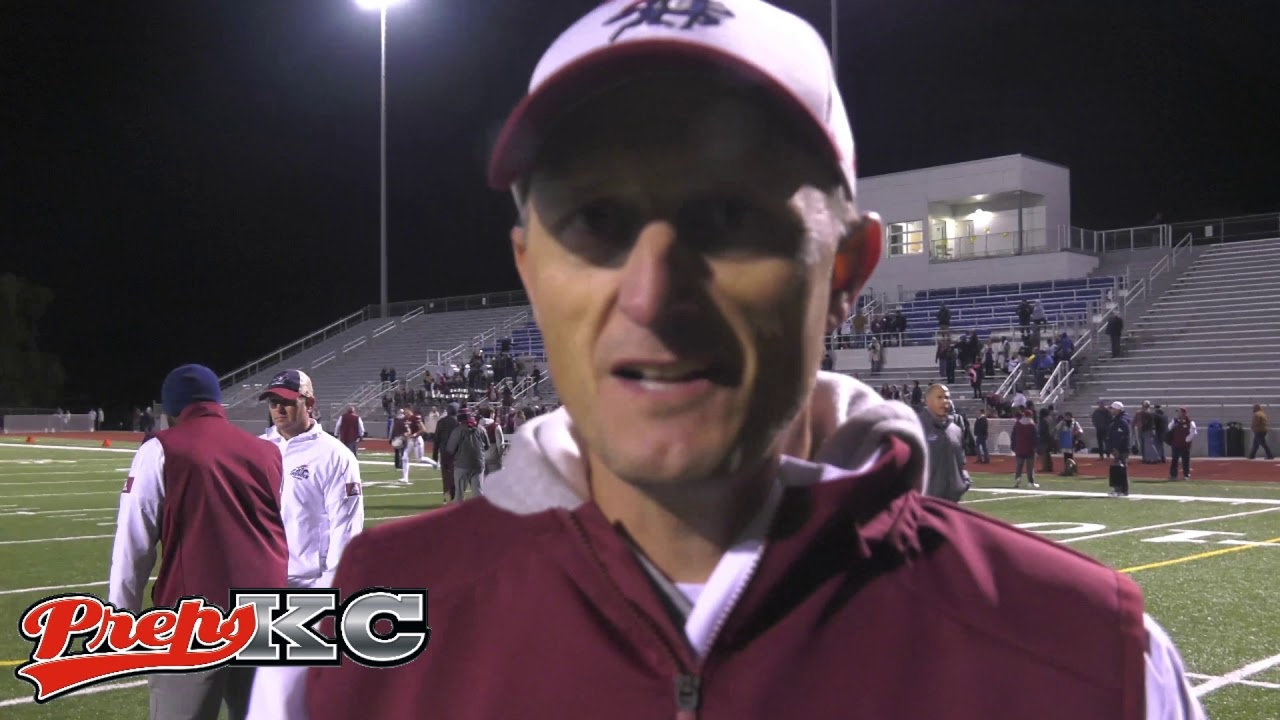 JoVaughn Darthard did his best to keep Leavenworth in the game. The quarterback led the Pioneers on a long drive that ended with him scoring a one-yard touchdown of his own.
With under four minutes left in the half, Dakota Burritt found Cade Lautt for a 15-yard touchdown. At 20-7 it looked like the game was over.
It looked like the Pioneers were going to make a game of it early in the third quarter. Darthard launched a pass to Jeremiah Walltower. The wide receiver was open after the defender tripped and fell. In the end it was a 35-yard catch and run. 20-14 would be as close as Leavenworth would get.
SJA corner back Jake Holton would have a good three minutes of action at the start of the fourth quarter. First, Holton picks off Darthard setting the Thunder up with good field position. Then the senior took a handoff behind the left tackle and 10 yards later he was sealing the game for his team. 27-14 would be the final score.