Photo Credit: Nick Smith/PrepsKC
Michael Allen played hero for Blue Valley not once, but twice as the sophomore defensive back came up with interceptions on Blue Valley West's final two drives to seal a 10-7 victory for Blue Valley.
On the Jaguars' penultimate possession, Allen picked off Greg Riddle to give the Tigers the ball with 2:25 remaining. All Blue Valley needed to do was make a first down and run out the clock, but a defensive stand by the Jaguars defense gave them one final opportunity, however, they had to go 67 yards in 71 seconds.
They almost did it if it weren't for Allen.
Blue Valley West went 46 yards in 38 seconds and were knocking on the door. With 33 seconds left, Blue Valley called timeout to adjust its defense.
Riddle took the snap, dropped back and was looking for Charlie Johnson. However, Riddle underthrew the ball into double coverage where Allen came down with it sealing the victory.
"We were going to bring pressure, so coach wanted us to follow [Riley Cummings because he was peeling out]," Allen said. "We adjusted to that and played the same coverage. It worked perfectly.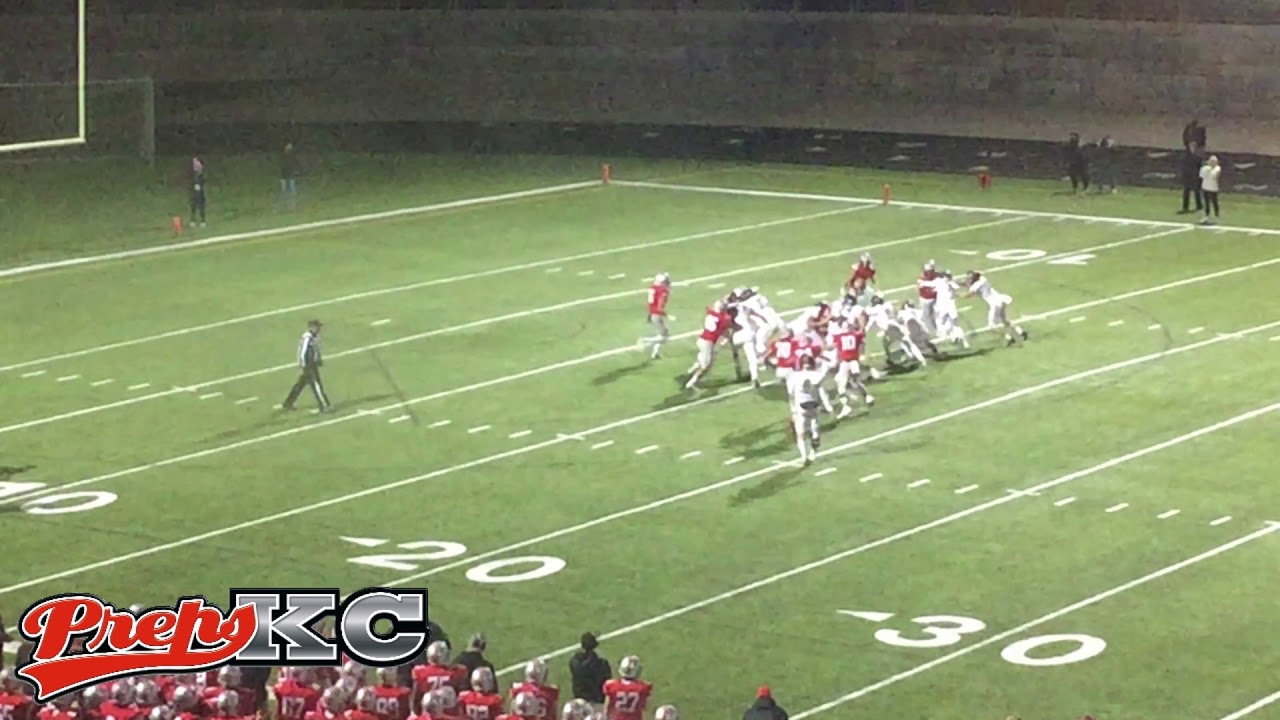 "They ran the exact same routes that our scout team was showing us – they gave us a good look – and everyone did their job. I was fortunate enough to be in the position to make the play and I made it."
Trailing 7-3 Blue Valley took the lead with 11:47 left in the fourth quarter on a 23-yard run up the middle by Chase Jans.
Blue Valley West scored on its opening drive of the game – a 27-yard run by Cummings – and Blue Valley responded on its second drive with a 32-yard field goal by Colin Wood.
Both teams will host first round playoff games next week. The Tigers and Jaguars came into the game as the No. 6 and No. 5 team, respectively. They flipped positions after Friday night's game.
Blue Valley will host Shawnee Mission East while Blue Valley West will host Shawnee Mission West.