Photo Credit: Beth Fox/Special to PrepsKC
Midway through the first quarter, Odessa's defense found itself in a tough spot. Harrisonville had just moved the ball down the field with relative ease and had four downs to gain just three yards and the lead.
And as quickly as the Wildcat offense had moved down the field, the Odessa defense came alive, stopping Harrisonville on four consecutive plays. The Bulldogs would never trail in the game, winning 49-20 and also claiming the MRVC West crown.
In a lot of ways it was a microcosm of what head coach Mark Thomas has been working on all season with the Bulldogs.
"Even when those situations came up, we didn't panic and last year we were at Maryville and things started to go a little bit south and we panicked and it just snowballed on us," Thomas said. "We've tried to learn from that experience and make this team a little stronger."
The Maryville game he was referencing was a 29-6 loss in the Class 3 quarterfinals last season.
Since that game, the Bulldogs haven't faced much adversity, rolling through the regular season, outscoring opponents 505-62.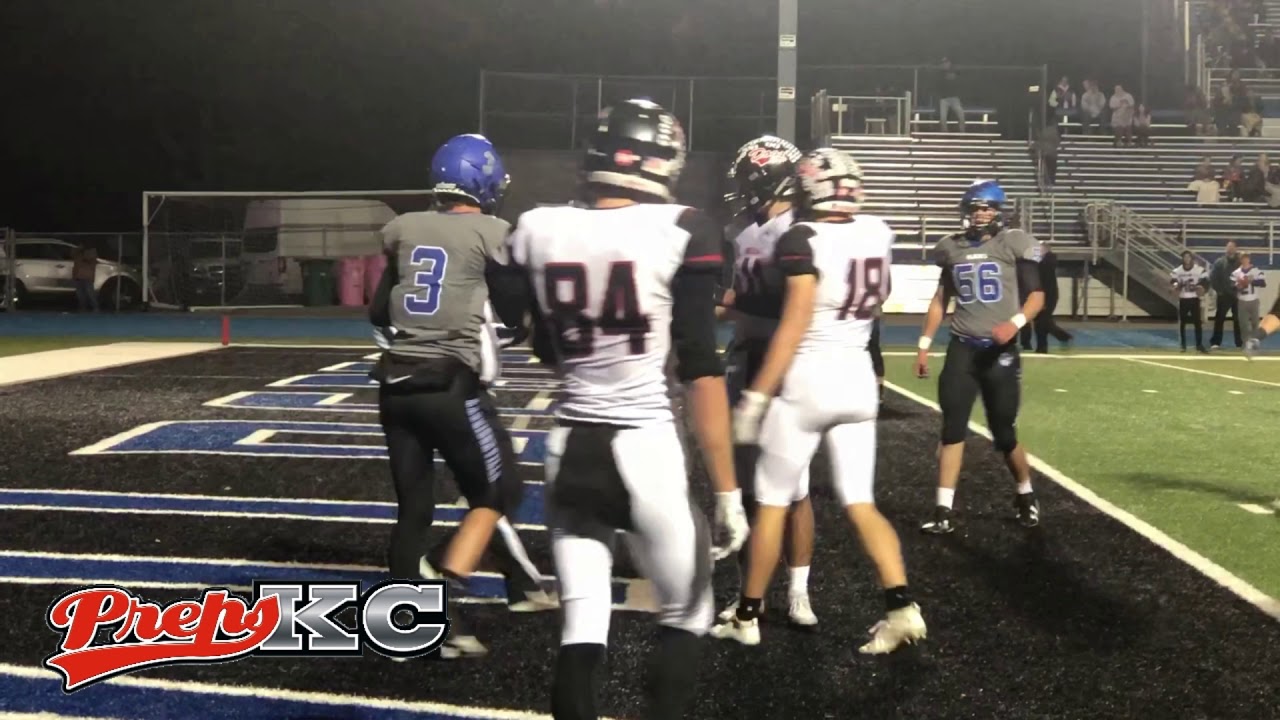 So when the Bulldogs came up against the Wildcats, winners of four straight, Odessa welcomed it.
"We haven't faced a lot, but we knew going in, that Harrisonville was really playing well the last four weeks," Thomas said. "They were just making it tough on everybody. We had some moments and had to work through some things, and I think we'll grow from this and it will help us down the road."
One of the biggest challenges Odessa faced on Friday was adjusting to some defensive looks Harrisonville hadn't shown yet this season.
After scoring on its opening drive, the Bulldogs exchanged punts before tacking on two scores in the final 2:43 of the first half on a touchdown run by Ethan Uhrlaub and an eight-yard touchdown pass from Josey Meierarend to Jackson Nelson.
At the half, Thomas said they were able to make some adjustments that allowed things to open up a bit.
Still, trailing 22-7, Harrisonville made it interesting when on the opening drive of the third quarter the Wildcats converted a double pass on fourth down from Colby Knowles to Braydon Tarwater.
From there however, Odessa took over scoring the next 27 points.
Carrying the brunt of the work in the second half was Luke Malizzi, who ran for 161 yards on 33 carries and had three touchdowns. In all, the Bulldogs ran for 239 yards and threw for 168.
Much of the second half success came from a dominating performance from both lines.
"Our offensive and defensive lines I believe our probably the strength of our team," Thomas said. "I know from my experience when you can get things done up front on offense and defense, you are going to have a chance."
In addition to his touchdown pass, Knowles also had four receptions and 122 yards as well as a receiving score.