Photo Credit: Joe Caronia/PrepsKC
Lathrop stays undefeated, as they went on the road, in Lawson and left with 38-13 victory. The win was the first at Lawson in three tries for Head Coach Chris Holt and the first time since 1992 for the entire Lathrop program.
The Mules scored on their first drive when on a 37-yard touchdown from quarterback Blake Gordon. After the game, Gordon broke down the play, "We went with an unbalanced line and moved our tackle to the other side, so our tight end was on the end of the line, and we snuck him out for the touchdown."
The Mules scored again on a turnover, when Tyler Paul came out of a scrum with the ball and ran 52 yards for the defensive score. Jackson Gentzell converted his P.A.T. and the Mules led 14 - 0 at the end of the first quarter.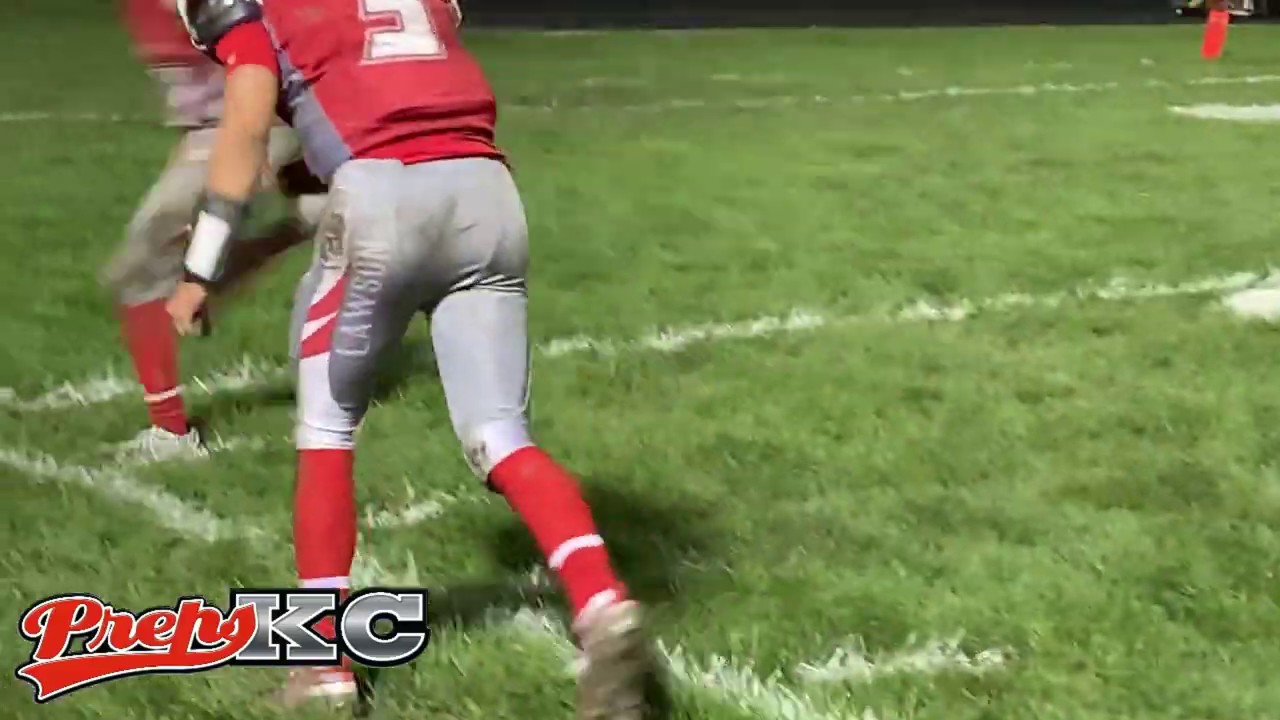 The Cardinals made it a one score game when Andrew Stephens, hit Patrick Hand 36-yard touchdown pass. The point after was missed, making the score 14-6.
The game changed on a special teams' play. The Cardinals were in punt formation however the punter could not handle the snap, and the Mules took over on the Cardinal 6. The Mules scored on their first play as Tyler Paul took a direct snap and ran for the score. Gentzell converted the kick, and also nailed a 30-yard field goal before halftime. The Mules led 24-6.
The Cardinals scored with :17 left in the third quarter, Stephens took a deep handoff, and scored on a 5-yard run. Stephens also converted the kick and the score was 24-13.
That was as close as the Cardinals could get. The Mules put up two more rushing touchdowns in the fourth quarter, Caden Rardon scored from 56 yards out. Nick Knight scored from the 3, for the final score.
Lathrop moves to 6-0 and will host North Platte next week. The Cardinals record drops to 4-2, and they will be on the road East Buchanan.