Photo Credit: Steve Bubalo/PrepsKC
A defenses worst nightmare is an offense that can hurt you in different ways. One that can pound the ball on the ground, gaining 5-7 yards a rush or even bust one long. One that can dink and dunk in the passing game or go over the top for the big play.
The Oak Grove defense got a first-hand look at that kind of offense Friday against rival Odessa. The Bulldog offense did damage in a number of ways in a 42-10 victory.
"Balance is the key to our offense," Odessa head coach Mark Thomas said. "The wind was a factory today. We had to rely on the run a little bit more than usual, but it was nice to see us be able to do that."
The Panther defense tried to play the game of pick-your-poison to slow down the Bulldogs, which is easier said than done.
"They did what we saw on film. They pound the ball," Oak Grove head coach Pat Richard said. "They have a great O-line and running back. Plus, they have the ability to raise up and throw to some great wide receivers. You can't stick everyone in the box, and they know that."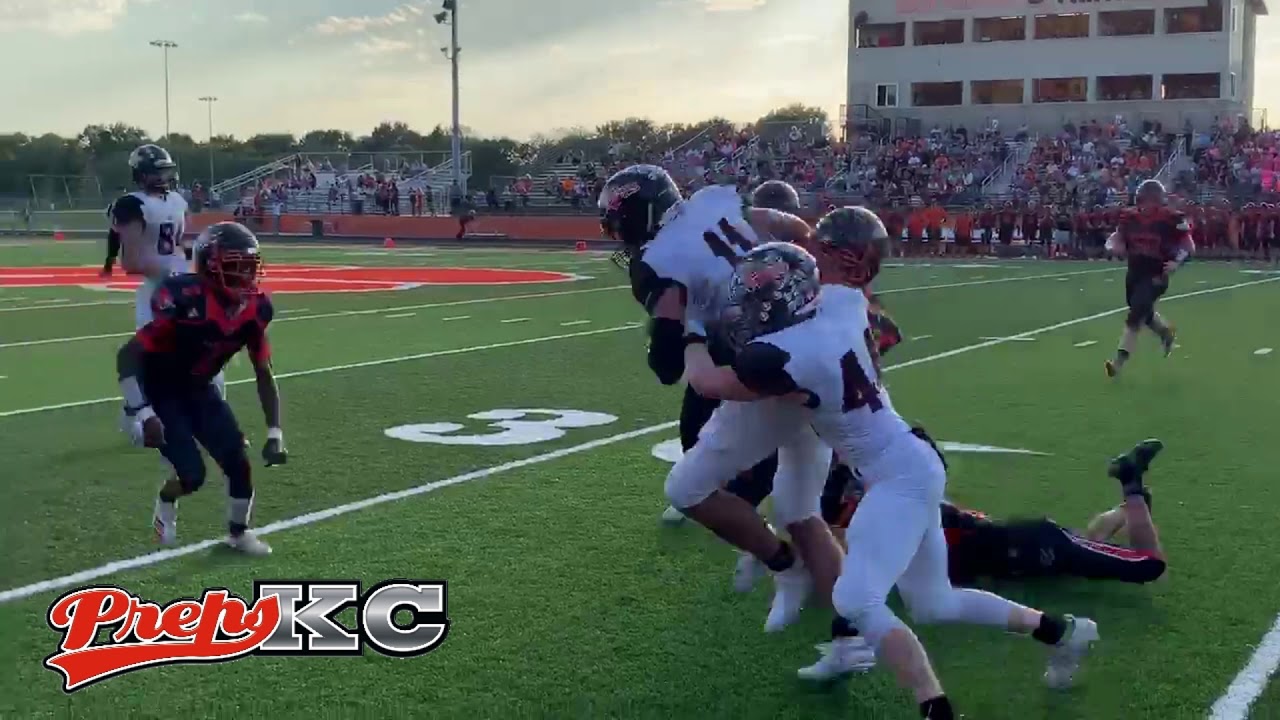 Running back Luke Malizzi finished the game with 197 yards on 27 carries and continued his strong first season as the starting running back. His success opens things up for the passing game, too. Quarterback Josey Meierarand finished 11-of-15 for 190 yards and three touchdowns.
"He helps relieve the pressure off of me," Meierarand said of Malizzi. "It helps keep the defense off balance."
In a game full of successful drives, the Bulldogs put together their most impressive one in the second quarter.
With Odessa up 14-0, the Panthers were on the verge of cutting the deficit in half when they moved the ball to the Bulldog 5-yard line. They were unable to find the end zone, though, as a fourth-down pass fell incomplete.
In response, Odessa put together an 11-play, 97-yard drive to go up 21-0 as Malizzi plunged into the end zone from 5 yards out on fourth-and-two.
"That was a big momentum flip," Thomas said of the defensive stop and ensuing long touchdown drive. "I think it was more deflating to them than it was inflating for us. Obviously, it gave us some breathing room and kept the pressure down."
Added Richard, "We got down there and we were feeling good. We just couldn't stick it in. Every mistake we made they took advantage of. We made so many mistakes in the first half, we were kind of shell-shocked."
The Panthers started to settle down in the second half, putting together back-to-back scoring drives in the third quarter. Ricardo Delgado kicked a 31-yard field goal and Brenden Marsh, filling in at quarterback for Hunter Jones for the second straight week, threw an 18-yard touchdown pass to Clay Griffin.
"It's a tribute to him. He's a tough, gutty kid," Richard said of Marsh. "We threw him into a tough spot against the No. 2 team in the state and he made some plays. … Honestly, the kids have really battled. I'm proud of the way they came out at halftime. They played really well. We have to build on that."
The second half was even something for the Bulldogs to build on, as it was the first time this season their starters played in the second half.
And they looked good.
This time it was the big play, as Meierarand threw a pair of touchdowns, one from 21 yards out to Kade Kehl and another one that went 73 yards to Eliyh D'obron. The final score was a 46-yard run by Blake Heitman.
At 5-0, the Bulldogs have been rolling through the competition and are trying to take it one game at a time.
"That's our goal. We just have to focus on the week ahead," Meierarand said.