Photo Credit: Chris Duderstadt/PrepsKC
It was far too close for comfort for Basehor-Linwood football coach Rod Stallbaumer, but he wasn't one to complain about his team's 30-28 win over Lansing on Friday. The Bobcats scored 27 unanswered points to build a 30-7 lead before holding off the Lions down the stretch.
"That's a very good football team. Anyway you can get a 'W,' we'll take it. We played a really good first half. I thought our defense came out aggressive," Stallbaumer said. "We kind of had to gut it out in the second half, but good teams are going to come back like that. You've got to credit Lansing for doing that. We've got to keep getting better."
Basehor-Linwood senior quarterback Chase Torkelson found pay dirt three times on the ground and added another score on a 32-yard touchdown pass to sophomore Jordan Brown that closed out the first quarter. Torkelson completed 20 of 32 passes for 291 yards and rushed 10 times for 36 yards.
The 6-foot-1,165-pound quarterback was quick to credit the Bobcat defense for giving the offense good field position for much of the night. While Torkelson and the Bobcats (1-1) had to settle for a 30-yard field goal from Nathan Parkison on their first drive after getting the ball at the Lansing 30-yard line, the Basehor-Linwood signal caller didn't take long to find a rhythm.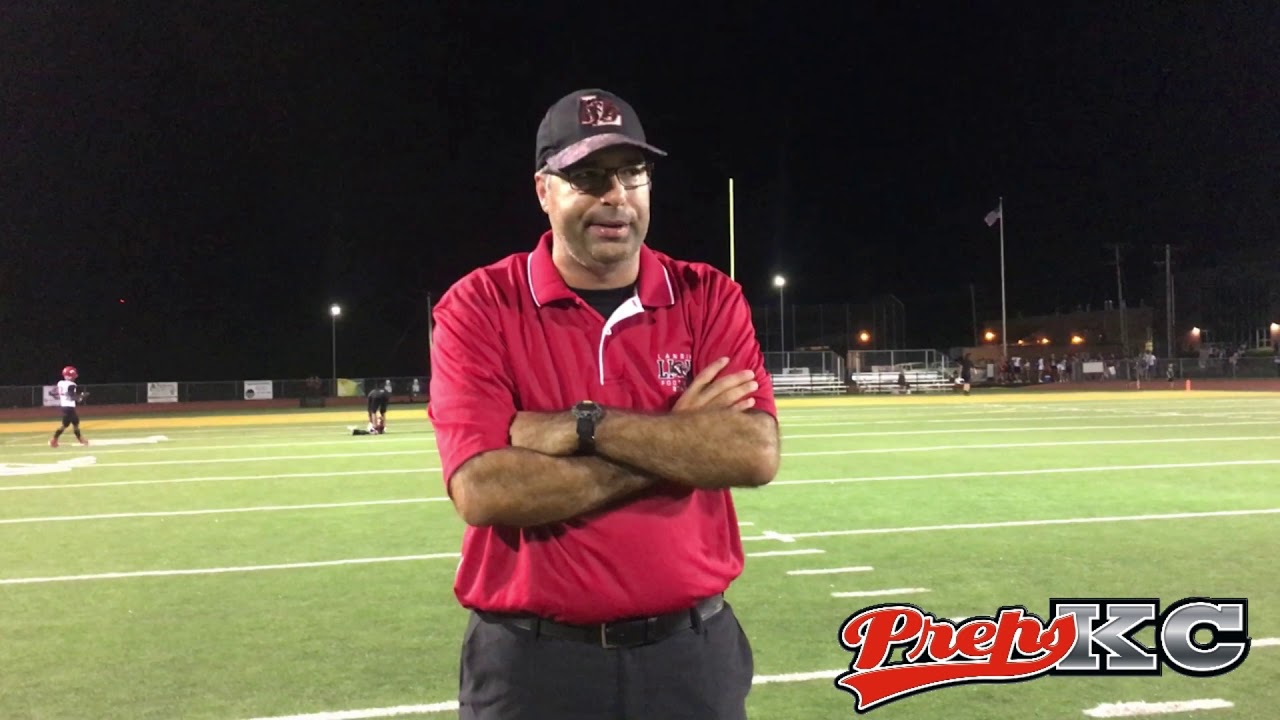 After Lansing (1-1) grabbed a 7-3 lead on a 4-yard touchdown run by senior Derrick Robinson, the Bobcats closed the half with three straight touchdown drives. Torkelson connected with Brown on a beautifully thrown ball to put the Bobcats up 10-7. He then scored on quarterback keepers of 2 and 1 yards in the second quarter to power Basehor-Linwood to a 23-7 halftime lead. Torkelson's first touchdown run was set up by the second fumble recovery of the night by senior defensive lineman Josh Wilcutt.
"Our defense really did good in the first half to only hold them to seven points," Torkelson said. "Our offense got off to a quick start. They (the defense) gave us good field position."
It was much of the same for the Bobcats to begin the second half, as Torkelson rumbled in from 4 yards out with 8:55 to go in the third quarter. The 30-7 lead held for the rest of the third quarter, but the Lions had plenty of life in the fourth to make the Bobcats sweat.
The tides started to turn with just less than 10 minutes remaining when Lansing senior quarterback Luke Schneider found junior receiver Malik Brown for a 62-yard touchdown pass to cut the deficit to 30-14. Brown was a tough matchup from start to finish for the Bobcat secondary, as he racked up six receptions for 112 yards.
"He needed a breakout game and we needed a good passing game because too many teams will stack our run game," Lansing coach Dylan Brown said. "We've got to be able to complete passes. There were a couple of ones in the first half that we just missed or dropped or something that would've made a big difference, but in that second half when our passing game started going, we obviously saw the advantages that we had."
A little more than a minute later, the Lansing offense was right back at it following a Bobcats fumble deep in their own territory. Schneider scampered 23 yards into the end zone on the very next play to make the Bobcats pay for coughing it up.
With 8:38 still to play, Brown elected to kick the point-after attempt to trim the Lions' deficit to 30-21. The Lions then lined up for an onside kick and nearly got the ball right back, but the LHS defense was up to the challenge to get another stop.
Schneider showed more and more poise as time ticked down, and hooked up with Robinson for an 18-yard touchdown pass to pull the Lions within two with 2:58 to go. That was as close as the Lions would get, though, as Torkelson came up with a couple of clutch passes for first downs to put the Bobcats in victory formation.
While the loss was a tough one to swallow for the Lions after the valiant comeback effort, Brown's postgame message was clear. If the Lions don't turn the ball over like they did in the first half, Lansing could've been the team celebrating after the game.
"Nobody can beat us but us," Brown simply said.