Photo Credit: Jeff Stead/PrepsKC
Cris Ferrer is fine with sharing the load in Center's ground game. As much as the Yellow jackets run the ball, the senior running back knows there will be plenty of carries to go around.
"Everybody shares the ball, everybody gets to eat," Ferrer said.
Seven different players tallied rushing yardage and three found the end zone Friday night when Center rolled over St. Joseph Lafayette 35-21 at Center. Ferrer feasted the most with more than 200 yards rushing and two long touchdown runs. Junior running back Brian Cubie also scored two TDs, and quarterback Jesse Stills ran for a TD as well.
That relentless running game helped Center, 2-0, wear down Lafayette and overcome a litany of mistakes that helped the Irish stay in the game.
"We've got to get better," Center coach Bryan DeLong said. "The thing I loved is that we were very tough and very physical tonight. Some of our mental game wasn't where it needed to be. If we sharpen up our mental game, we'll be all right."
Lafayette, 1-1, only had to cover 21 yards for its first score after bad snap on a punt attempt early in the first quarter. That set up a 10-yard TD pass from quarterback Daeton McGuaghy to wide receiver Taylor Bledsoe and the Irish's only lead of the game.
Center answered with a seven-play, 70-yard drive on its next possession that ended with a 14-yard TD run by Cubie. Center's next possession ended with quarterback Jesse Stills throwing an interception at midfield, but the Yellow jackets held Lafayette to three and out and then took the lead for good when Ferrer broke loose for a 71-yard TD run.
"We just wanted to run the ball back-to-back-to-back to get them tired," Ferrer said. "That's all we had to do – run the ball on them on offense and bring pressure to them on defense."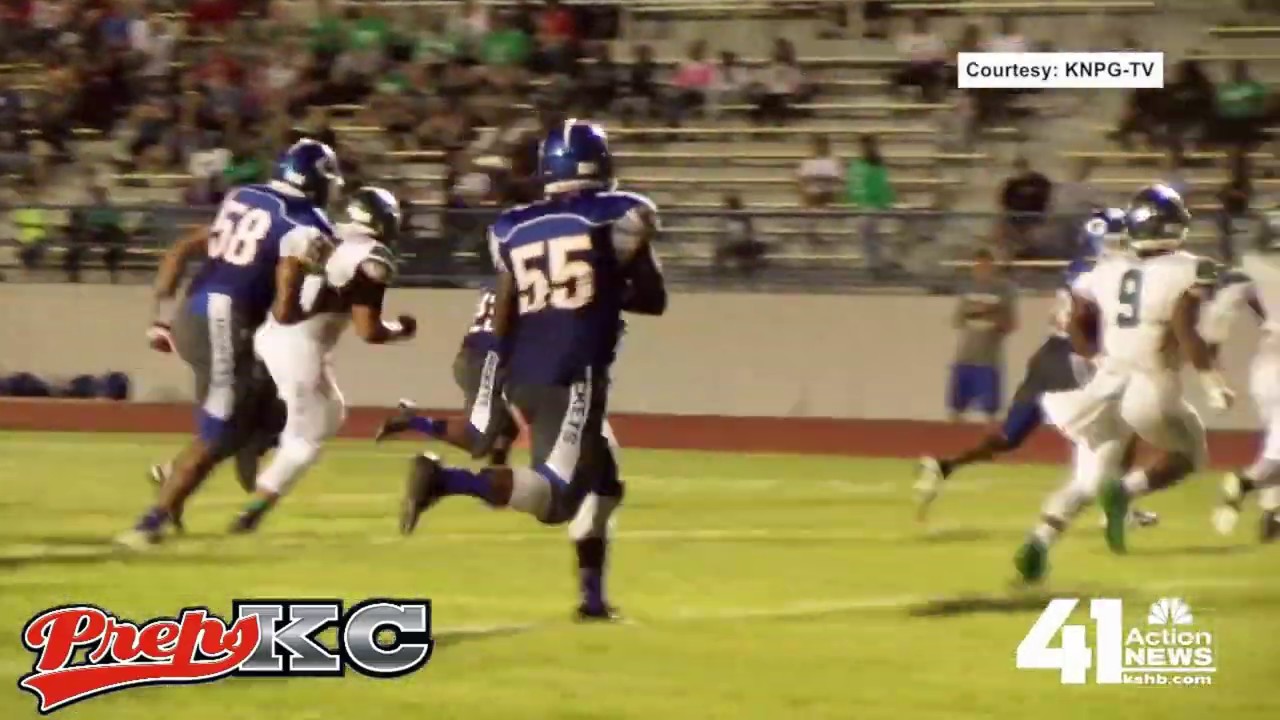 McGuaghy completed 16 of 30 passes for 157 yards and two TDs and rushed for another score, but all three came after Center mistakes. With the Yellow jackets harassing him most of the game, he threw one interception and nearly had a couple of other throws picked off.
Center, meanwhile, kept grinding away. The Yellow jackets ended the second quarter with a 10-yard TD Cubie TD run that capped a 12-play, 94-yard drive. Lafayette pulled back within a touchdown on a 6-yard run McGuaghy following a Center fumble early in the third quarter, and the Yellow jackets responded with another long drive and a 1-yard TD run from Stills.
Ferrer's 40-yard TD run capped a 70-yard drive early in the fourth quarter and put the game out of reach. Lafayette's final score – a 7-yard TD pass from McGuaghy to Bledsoe – came after a botched Center punt in the closing minutes.
Soon Class 3 Center would enjoy a victory over quality Class 4 opponent, one that narrowly beat the Yellow jackets last season. But with a trip to Oak Grove looming next Friday, they didn't plan on celebrating for long.
"I guess as a coach this is kind of a perfect world," DeLong said. "We win, but there's enough mistakes that the boys can't deny them. Hopefully we'll be hungry on Monday at practice."