Photo Credit: Chris Duderstadt/PrepsKC
EUDORA – To say that Piper freshman Lance Bassett was excited about his first high school football game would be putting it mildly.
The 6-foot-3, 240-pound defensive lineman made his presence felt early and often in the Pirates' 34-7 win over Eudora on Friday. Bassett recorded a sack and hauled in a 51-yard pick six in the first quarter to jump start Piper in its season opener.
Bassett was one of three freshmen linemen to start for the Pirates (1-0), and that has Piper head coach Rick Pollard grinning ear to ear about the foundation of his program.
"Those kids have worked hard all summer," Piper coach Rick Pollard said. "They have put in the time. Lance has put in the time. The other freshmen have put in the time. We're excited about the future with those guys and they're just going to keep getting better every day."
Bassett's first-quarter sack pinned Eudora inside its own 10-yard line and forced the Cardinals (0-1) to punt from their own end zone. That set up a 27-yard scoring drive, which was capped by a 4-yard touchdown run by junior LeJames White to put Piper on the board.
"Lance is a great athlete," White said. "He came in as a freshman and we didn't expect him to be that great, but he came and stepped in where he needed to step in and did his job."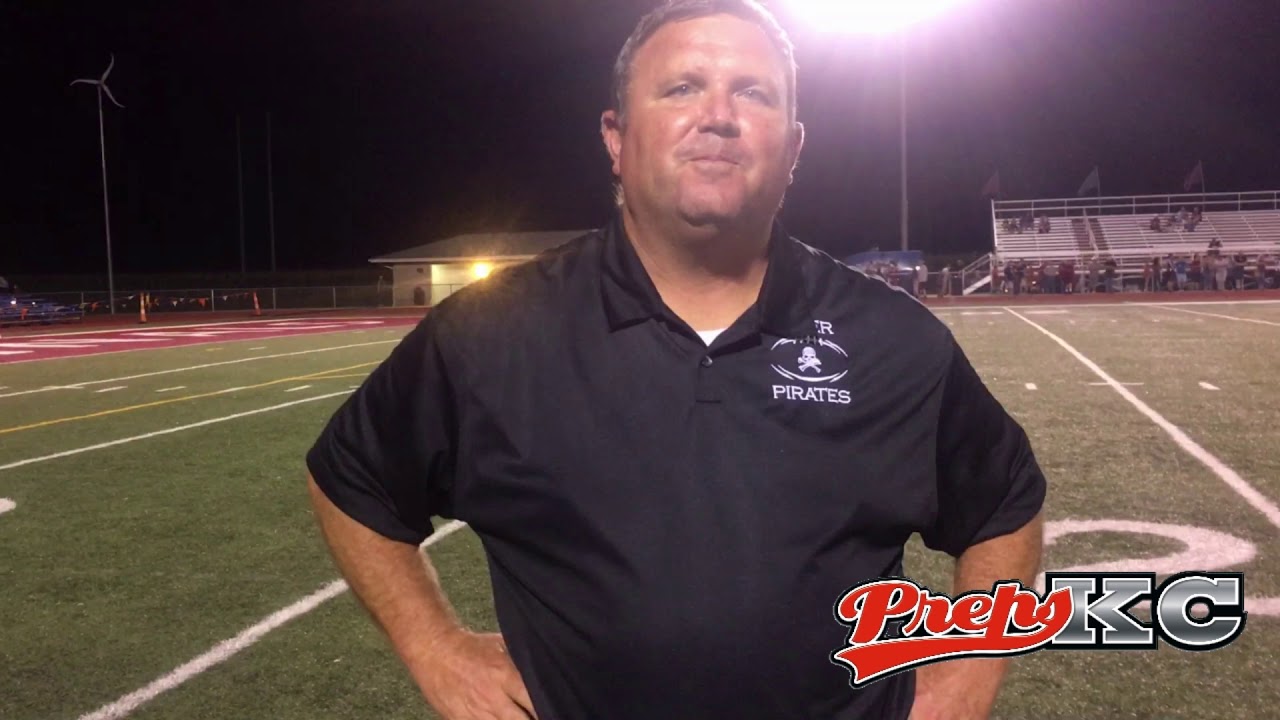 White's touchdown run was one of two on the ground in the first half for the Pirates. Sophomore quarterback Karson Schaunaman accounted for the other one when he found pay dirt from 2 yards out with 11 seconds to go before the break. Schaunaman's score gave the Pirates a 19-0 going into the locker room.
"Karson made the reads. It's the first start for him," Pollard said. "He made some first-start mistakes, but we'll get them cleaned up with film."
The second half started in a similar fashion to that of the first. Bassett was back at it with another interception after batting the ball down at the line of scrimmage. The standout freshman was responsible for two of the Pirates' four interceptions. Juniors Branden Martin and Brandon Ahart corralled a pick apiece.
"A lot of those juniors got voted on to our players' council, so we're teaching them how to be leaders and lead our team," Pollard said. "The great thing is that they have another year with us, too. This is only the start of what they can do."
The Pirates didn't waste any time capitalizing on Bassett's second interception. Schaunaman found sophomore receiver Blake Porter over the middle for a 13-yard touchdown pass on the next play. Schaunaman and Porter connected again on the two-point conversion to extend Pipers' lead to 27-0.
While the night belonged the Pollard and the Pirates, Eudora coach Sean Hayden saw a few bright spots that he could build off going into Week Two.
"I thought we played pretty well defensively," Hayden said. "I think we might have given up 19 points, and a lot of those short fields."
Eudora erased Piper's shutout bid as junior quarterback Zeke Reazin scored on a 1-yard keeper as time expired in the third quarter.
"When Zeke pulls the ball, runs the ball and trusts himself, he's really good in the run game," Hayden said. "We maybe could have connected on a couple passes earlier or thrown them earlier to get some of those Piper guys out of the box, but we'll work on that stuff."
The Cardinals' momentum was very short-lived, though. Ten seconds to be exact. White returned the ensuing kickoff for a touchdown to put the finishing touches on the Pirates' victory. The Piper junior had 11 carries for 78 yards to go along with his rushing and kick return touchdown. He also had two 50-plus yard touchdowns called back because of penalties, but Pollard is fully confident that the Pirates will fix those mistakes in practice.
"I don't blame our kids because they were hustle penalties with holding down field," Pollard said. "Our receivers are trying to be great blockers and that's what we ask of them. I don't blame them for that. They're trying and we'll just clean it up and they'll learn when to let go."