If Brison Cobbins wasn't on college coaches' radars before Friday night, he should be now as the Bishop Miege running back tallied five touchdowns to lead the Stags to a 41-23 victory over Blue Valley.
Only 45 seconds into the second half, and Miege leading by a touchdown, Cobbins struck the first nail in Blue Valley's coffin when he scored his third touchdown of the night. The play was set up by a 71-yard catch and run from Timothy Dorsey to Daniel Jackson.
On the ensuing kickoff the Tigers gave the ball back to the Stags and Cobbins plunged his way into the endzone from one yard out five plays later.
"We knew that we had to make some adjustments on offense in order to keep the ball moving because our thing is we need to jump on people and we have to make sure once we do jump on people we have to stay jumped on them and keep our foot on their throat the whole game," Cobbins said. "We made a few adjustments with the run plays and a few adjustments with the pass plays to set us up for the best position to score."
Cobbins, who ran for 118 yards on 25 carries, put the game firmly out of reach with his third score of the third quarter. Dorsey connected with Daniel Jackson seconds into the fourth quarter to make it 41-7.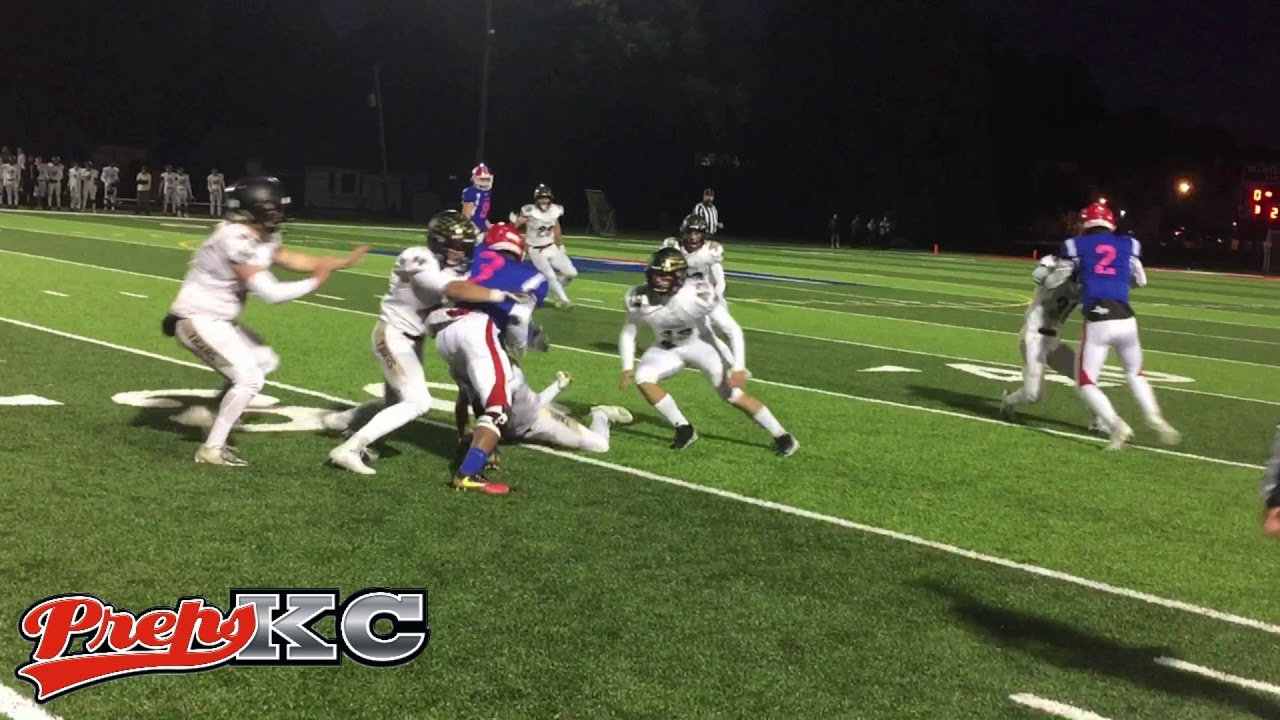 Blue Valley did start to chip away at the lead, but it was a little too late. Chase Jans broke a 65-yard run for a touchdown. A few defensive possessions later the Tigers sacked Miege backup quarterback Joe Lopez for a safety and Greyson Holbert capped the scoring on the evening with a 15-yard run with 91 seconds to go.
The Tigers opened the game with a 10-play, 75-yard drive that was capped by a 15-yard Jake Wolff pass to Dorian Stephens, who was able to go both feet in bounds for the score. However, it was all Miege after that as the Stags responded with a 16-play, 81-yard drive of its own that ended in a Cobbins touchdown.
Next week, Miege will face undefeated St. Thomas Aquinas, which will have implications on the Eastern Kansas League standings.
"When it comes to another big game this week, just like the Rockhurst week, we had a really good week of preparation and practice," Cobbins said. "Everyone was mentally focused; everybody was ready the whole week. When it comes to [the Aquinas] game, we make sure we're even more focused than anything else."