Photo Credit: Toriano Porter/PrepsKC
What you sign up for in August, you might not necessarily get in mid-October. But such is life for a high school football player, where the dog days of summer quickly turn into a pumpkin patch-filled fall with a crisp breeze.
On Friday, Pembroke Hill handled the elements first, then held off a third-quarter charge from Central before pulling away for a 42-22 win.
With the victory, the Raiders improved to 6-1 on the season.
The loss dropped Central to 2-5 on the season with a Week 8 showdown looming against Interscholastic League leader Lincoln Prep.
"Those kids didn't quit," Pembroke head coach Sam Knopik said of Central. "And they didn't roll over."
The chill and sometime-howling wind was a challenge for Central head coach DJ Pittel's squad. Coming into the Week 7 contest at Pembroke, Pittel questioned if the Blue Eagles could handle an early fall frost.
The answer became apparent midway through the second quarter, when the Raiders took a 14-0 lead.
Pembroke scored first when 6-foot-2, 210-pound wide receiver Mac Mullen caught a bubble screen from quarterback Innis McLiney and scooted eight yards for a score four minutes into the game.
A successful extra point kick put the Raiders in front 7-0.
One drive later, McLiney ran for a 7-yard score to help the home team extend its lead to 14-0.
Central fought in the second quarter. A 28-yard scoring strike from quarterback Walter Taylor to wide receiver Diante Morton with 4 minutes, 8 seconds remaining before halftime helped the Blue Eagles close their deficit to 14-8.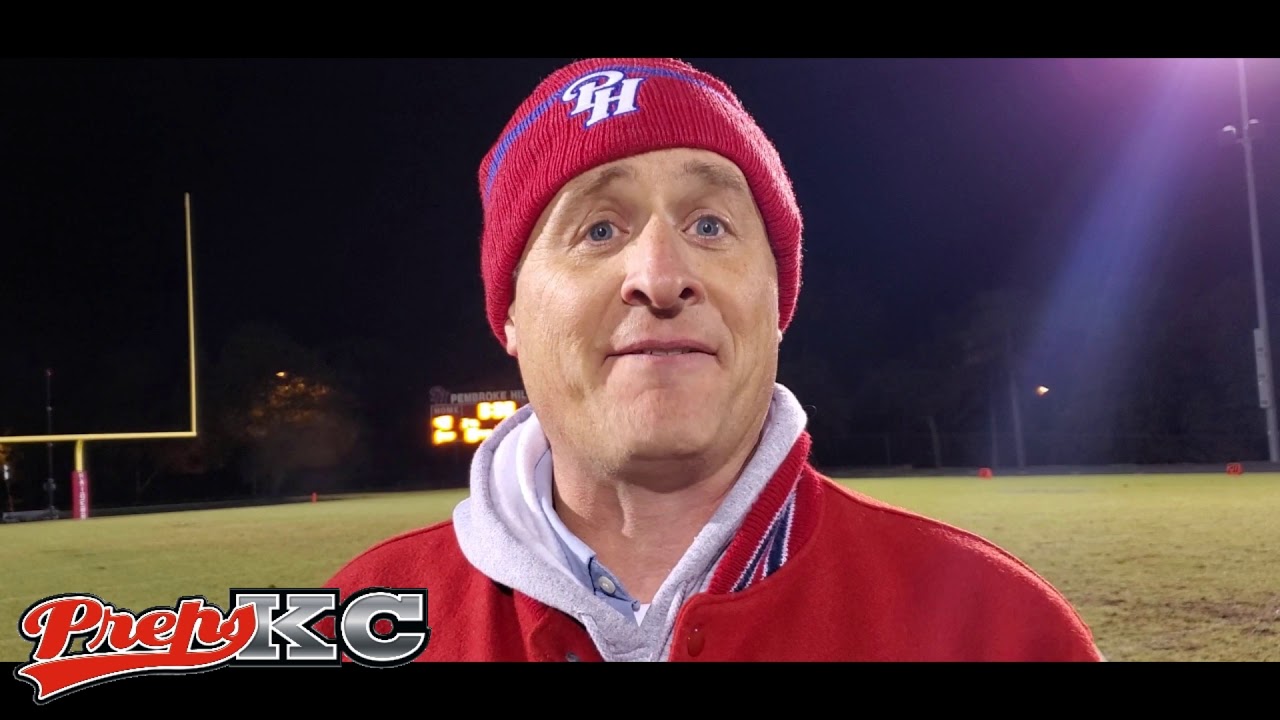 An errant kickoff gave Pembroke a first and 10 from the Central 45-yard line.
After a heavy dose of running back Hank Newell, wide receiver Quinton Conley scored the first of his three touchdowns on the night. He finished off the drive with a 7-yard touchdown pass from McLiney.
The tally came with a little over a minute left before half, which the Raiders led 21-8 at that juncture.
Central rallied with 9:15 left in the third quarter. Morton took a bubble screen pass from Taylor and raced into the endzone for a 45-yard score.
An acrobatic catch on the two-point conversion attempt cut Pembroke's lead to 21-16.
A fired-up bunch of Blue Eagles had hopes of a comeback. On third and 15, Pembroke seemingly struck gold. But the Raiders were forced to punt after a dropped pass.
Central then took over at midfield with 7:19 remaining in the third. On a 4 and 3, Taylor found a streaking wide receiver for a 43-yard touchdown to give the Blue Eagles its first lead of the game, 22-21.
"We really showed a lot of heart," Central head coach DJ Pittel said.
Pembroke quickly responded with a 63-yard scoring streak from McLiney to Conley. The extra point kick put the Raiders back on top 28-22.
Conley then recovered an onside kick to give Pembroke possession at the central 47.
The Raiders' playmaking receiver and defensive back followed that with an 18-yard touchdown reception.
Another successful PAT kick made it 35-22 with 2:02 left in the third quarter.
"The onside kick was a killer," Pittel said.
McLiney continued the onslaught, capping the first drive of the fourth quarter with a 15-yard scoring run.
The Raiders led 42-22 after the extra point kick and never looked back.
"We were expecting a good game and had good competition coming in," McLiney said. "We've had a lot of injuries, but Quinton stepped up big time tonight."