It was a shootout on Senior Night and for 24 minutes Shawnee Mission East did everything possible to upset second-ranked Olathe North.
After an improbable 42-42 score to start the second half, the Eagles showed just why they are so highly ranked as they outscored the Lancers 35-7 in the final two quarters, sparked by three interceptions, on their way to the 77-49 win.
"We were out of sorts in the first half and started panicking a little bit," Olathe North head coach Chris McCartney said. "We have some young guys and first-year starters on defense. They got their wits about them and played better in the second half. Our offense is playing well and covered for us tonight. We definitely took advantage of the turnover situation."
Points came in bunches all night and it took less than one minute for the teams to light up the scoreboard.
On the game's opening possession, the Lancers' completed a 42-yard TD pass from Ryan Bolin to Preston Reynolds and the track meet was on.
North also scored on their first drive as Arland Bruce IV ran in his first of three first-half touchdowns to make it 7-7.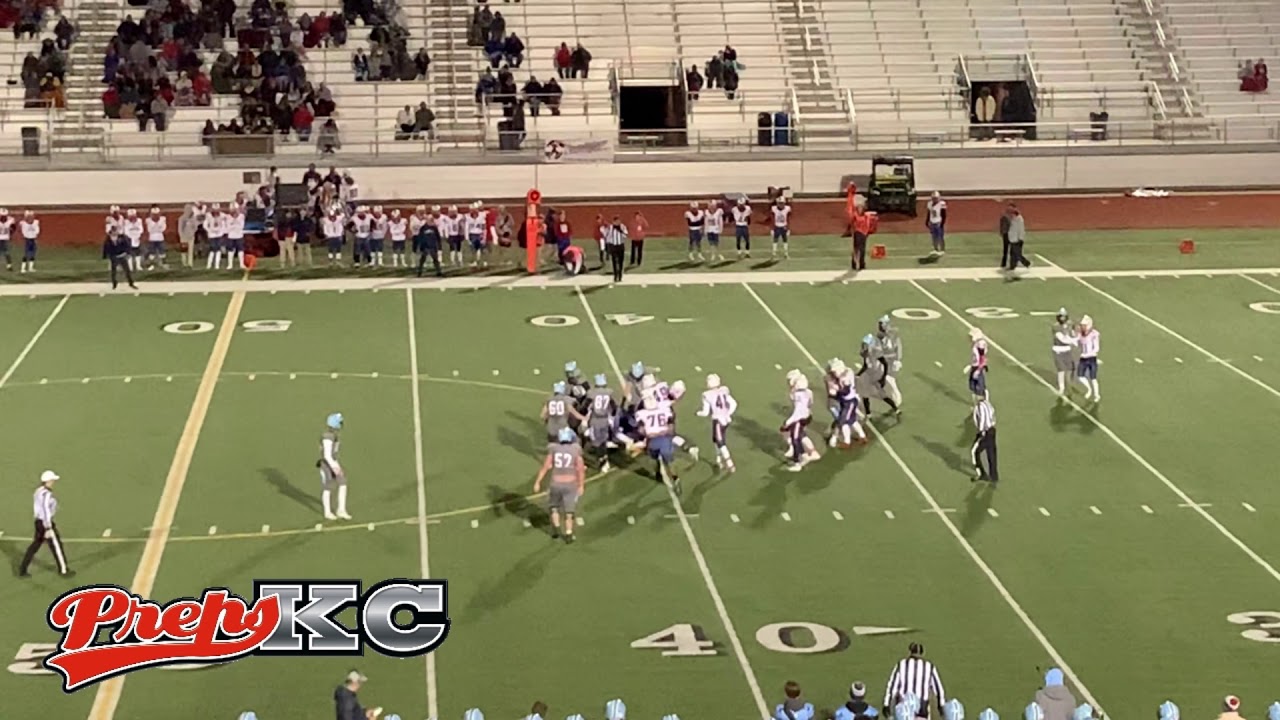 Another TD pass by SM East with 2:48 left in the first put the home team back on top, but the Eagles went back to Bruce, whose 12-yard scoring run made it 14-14 at the end of the first.
The Eagles (5-1) fumble recovery set up their next score (Bruce TD) which gave them their first lead (21-14) of the night at 10:48 of the second.
SM East answered that score less than two minutes later and it was 21-21.
Bruce accounted for his fourth score of the half on a 27-yard pass to Dale Stout to put the Eagles up 28-21.
Bolin's 31-yard strike to Jerry Walker knotted the score once more, but on the ensuing kickoff Jacob Parrish took it to the house and North led 35-28.
The Lancers TD with just over one-minute left in the half was answered by another Eagles' kickoff house call which put them ahead 42-35.
Not to be outdone, the Lancers (2-4) scored with just six seconds to play in the half on another pass to Walker and it was 42-42 at the half.
Olathe North hosts No. 3 Lawrence (6-0) in a top five showdown, while the Lancers travel to Lawrence Free State.